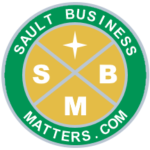 By
Sault Business Matters Staff
July 15, 2020
Tweet
'Tea party-in-a-box' is the name of a fundraiser that is being organized by the Sault Ste. Marie Museum.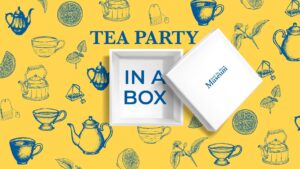 And the kits for the upcoming fundraiser are available for early order until Wednesday, July 22.
In light of the COVID-19 crisis, the Sault Ste. Marie Museum has been unable to organize its popular 'Tea and Scones' event this spring and summer.
So, in its place, the local museum has created a way for folks to participate from their own homes.
The tea party-in-a-box fundraiser is a kit containing interesting history facts, a postcard, and an assortment of teas and goodies, all designed so folks can enjoy a high tea virtually.
Via Katie Huckson, who is the outreach and programming coordinator at the Sault Museum, details have been relayed to Sault Business Matters by way of the following (edited) press release.
• • •
The staff will record our own tea party at the museum, where we will talk about all things tea and history. This recording will go live on our Facebook and Instagram (@saultmuseum) on (Friday) July 24.
Sip and snack from the comfort of your home or garden, while sharing in our high tea party online! Baked treats from Scott Coffee Co. and delicious scones from the Ermatinger Clergue National Historic Site will be on the menu.
The tea party-in-a-box kits are for sale until 5:00 p.m. on July 22. Pickup is available on Friday, July 24, and Saturday, July 25. The cost for a box is $30.
All proceeds will towards supporting the education and outreach department of your community Museum. Pre-order and pay over the phone by reaching us at 705-759-7278.
All tea party-in-a-box kits will include:
• Four assorted teas (pomegranate lavender green, Moroccan mint, chai black, hibiscus rose hip)
• Four date square bites (vegan and gluten-free)
• Four scones (elderberry and raspberry)
• Four shortbread cookies
• One oatmeal raisin cookie
• One oatmeal chocolate chip cookie
• A postcard, historic facts and trivia.
The Sault Ste. Marie Museum is a non-profit, charitable organization and a fixture in the Sault's downtown.
Reach out with any questions at outreach@saultmuseum.ca or by phone, 705-759-7278.