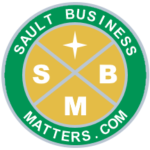 By
Sault Business Matters Staff
September 28, 2020
Tweet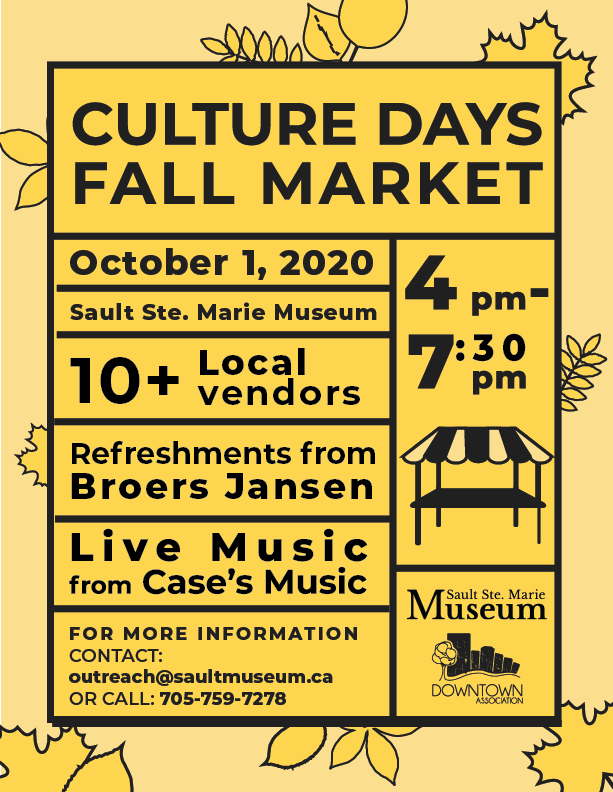 Sault Ste. Marie Museum, in tandem with the local Downtown Association, will be holding what is being called a Culture Days Fall Market.
The event is slated for this Thursday from 4 p.m. to 7:30 p.m. and kicks off the month of October.
The fall market, outdoor event will be held behind the museum's 690 Queen Street East location.
The outdoor market will feature more than 10 vendors selling a variety of unique wares and handmade items including soaps and candles, bead work, quill work, art, housewares, vintage, so-called "up-cycled clothing" and more.
Tents will be set up behind the museum with vendors, artists, food and beverages and community-engaged art activities. Tents will be adequately spaced to adhere to physical distancing guidelines.
Masks are required for shoppers and browsers. Physical distancing is encouraged for all those who attend.
There is free parking nearby.
For more information please reach out to the Sault Ste. Marie Museum at 705-759-7278 or outreach@saultmuseum.ca.