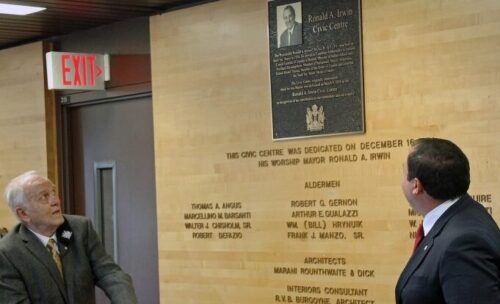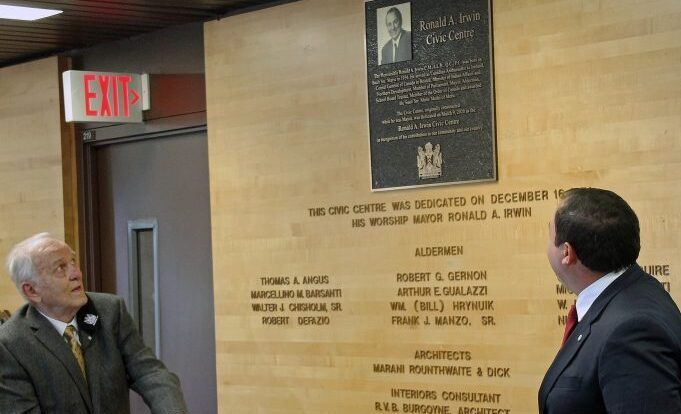 By
Randy Russon
September 16, 2020
Tweet
Sault Ste. Marie has recognized a long-time local politician by renaming City Hall as the Ronald A. Irwin Civic Centre.
Born and raised in the Sault's west end, Irwin who will turn 84 years of age on October 29, had a distinguished career as a politician.
Before becoming mayor of the Sault in 1972, he was also an alderman and school board trusteee.
He later become the Sault's member of parliament for the governing Liberals, first being elected in 1980, then again in 1993 — where he became a cabinet minister under Prime Minister Jean Chretien.
Irwin is also a member of the Order of Canada.
A lawyer by trade, Irwin was a partner for a number of years in a well known, influential local firm that also included Frank Caputo and Frank Sarlo.