By
Randy Russon
September 22, 2020
Tweet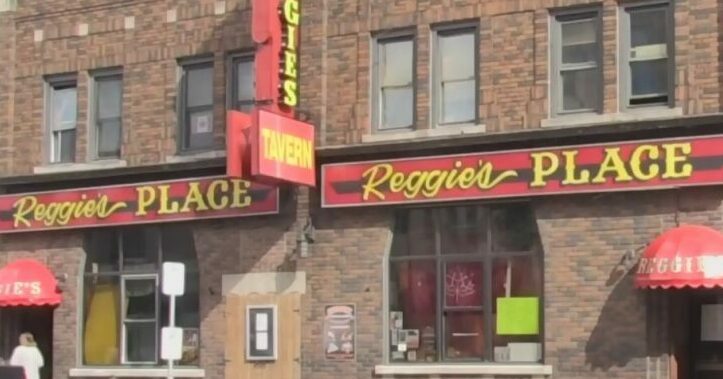 It is an old bar with a new beginning.
Reggie's Place Tavern recently re-opened in the Sault's downtown under new management.
The husband and wife tandem of Randy Lapossie and Kylie Lapossie opened the doors to Reggie's on September 1 as the new operators after the iconic downtown bar had been closed for most of the past three years.
Under Randy and Kylie, who are both in their early 30s, the re-opening of Reggie's has started a new chapter for the downtown landmark, which had become a popular gathering place for folks of all ages and many walks of life for well over 25 years under previous operator Reggie Daigle.
It had been a tough few years for the venerable bar, which first closed on July 30, 2017 when a fire that started upstairs caused considerable damage to the upper level of Reggie's.
Then, after finally re-opening on June 3, 2019, it wasn't very long before an illness in the family led to Reggie's again having to close its doors.
Then came a province wide shutdown relative to COVID-19 in March of this year that kept Reggie's closed.
But now, in less than a month with the Lapossie duo as the operators, business at Reggie's has been nice and steady with a mix of older patrons and newcomers finding their way downtown to the clean, well maintained bar and grill.

Open six days a week, from Tuesday through Sunday, Randy and Kylie have introduced a new menu that includes daily lunch features.
Hamburgers and French fries are home made. And a recent lunch special featured home made chili with sour bread toast. There are also wing day specials.
Social distancing is enforced and closely monitored by the Lapossie's and any staff member on duty.
Live bands are on stage on the weekends and in accordance with public health laws, the dance floor is roped off and not accessible to patrons while there is music.
Both Randy and Kylie say that they are relatively happy with their first few weeks of operation, adding that they hope to become mainstay operators.
The personable couple are fixtures with Randy working the kitchen and Kylie at the helm behind the bar.
Reggie's opens at 11 a.m. Tuesday through Friday and at noon on Saturday and Sunday.