By
Randy Russon
October 1, 2020
Tweet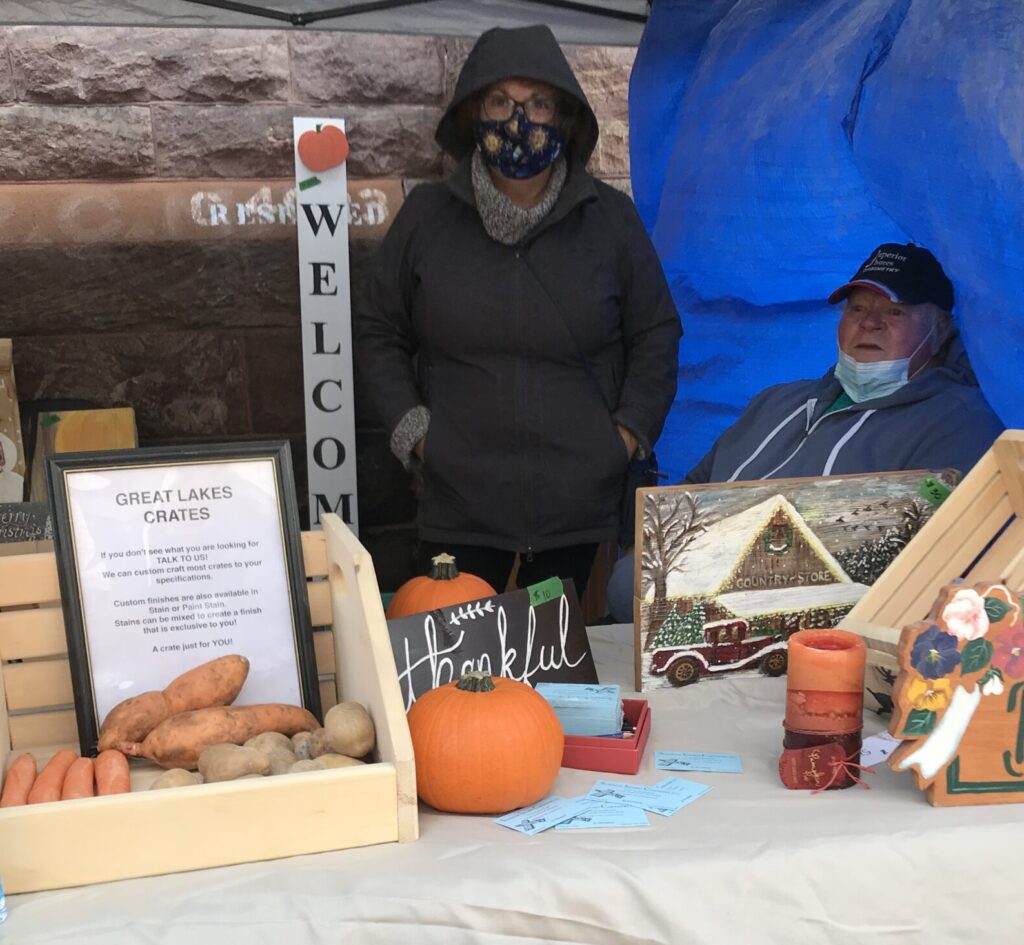 The resolve was evident in the number of people who took part as supporters and vendors.
To be sure, it was a nice local feeling as part of a (sort of) nice fall day in the Sault's downtown.
That is, in partnership with the local Downtown Association, the Sault Ste. Marie Museum held what it called a Culture Days Fall Market.
The fall market, outdoor event was held behind the museum's 690 Queen Street East location and many local residents took to the downtown on what was a typical, sweater weather, October 1 day in the Sault.
Notably, the outdoor market featured more than 10 vendors selling a variety of unique wares and handmade items including soaps and candles, bead work, quill work, art, housewares, vintage, so-called "up-cycled clothing" and more.
Tents were set up behind the museum with vendors, artists, food and beverages and community-engaged art activities.
Tents were adequately spaced to adhere to physical distancing guidelines.