By
Randy Russon
December 7, 2020
Tweet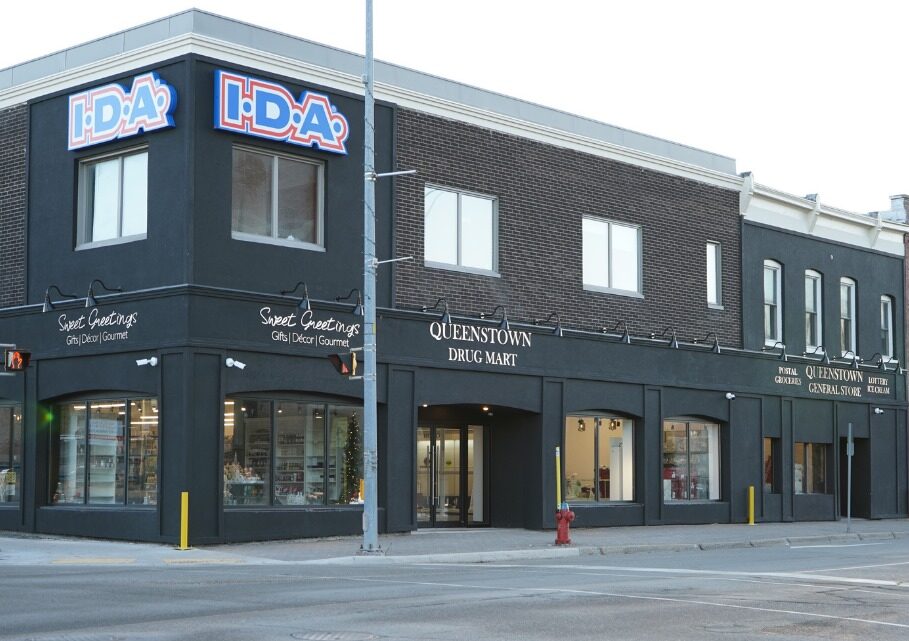 What a boost this is for our fair city — especially a core area that is in growing stages of a much-needed comeback.
A venerable building in the Sault's downtown has been turned into a multi-purpose store with the new Queenstown Drug Mart as the flagship of what can be termed a major new investment by local entrepreneur Joseph Greco and his partners.
Located on the corner of Queen and Bruce streets — and part of the local IDA Drug Mart group of stores — the eye-catching , refurbished complex includes a pharmacy with walk-in clinic and associated merchandise, a Sweet Greetings gifts/decor/gourmet section and an adjacent general store complete with groceries, postal outlet and lottery shop.
There is plenty of parking behind the store on King St.
The store will be open seven days a week.
It is estimated by the time all renovations to the iconic, former Davis Clothing building are tallied, the investment into the downtown by Greco and his partners will total more than $2 million.