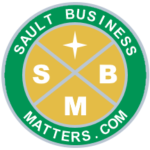 By
Sault Business Matters Staff
January 28, 2021
Tweet
Major expansion construction is underway on the computer science laboratory at Algoma University.
Sault member of parliament and the federal government's secretary for FedNor, Terry Sheehan, has confirmed that AU is getting close to $2 million to expand its lab for a new state-of-the-art facility for bachelor and master degree programming.
The new lab is expected to be in operation for the 2021 fall term at AU, according to the school's president, Asima Vezina.
"This is wonderful for Algoma University," said Vezina.
And Sheehan noted that, "This is another example of how FedNor worked throughout the pandemic to make dreams come true."
Headed by Vezina, AU formulated a plan that was presented to Sheehan and FedNor and their combined efforts resulted in the project moving ahead.