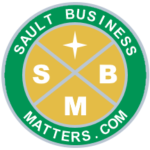 By
Sault Business Matters Staff
February 18, 2021
Tweet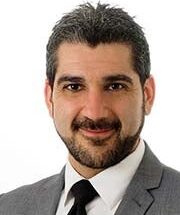 Sault Ste. Marie member of provincial parliament Ross Romano has confirmed that the Ontario government is providing Sault Area Hospital with $249,400 to build a new critical care bed to help alleviate pressures and add support in the intensive care unit.
The funding will improve access to critical care amidst the COVID-19 pandemic, Romano noted.
"Our front-line workers at the Sault Area Hospital have been tremendous in protecting the community, preventing the spread of COVID-19 and delivering exceptional care to patients," relayed Romano.
"By providing an extra critical care bed in our hospital, we're supporting the front-line workers who have been working tirelessly to serve our community. This additional bed will also ensure our ICU has enough beds to meet the needs of the community and provide a sense of security for patients—and their family—in critical conditions knowing there is a bed readily available for them," the Sault MPP added.
As outlined in the COVID-19 fall preparedness plan, the Ontario government is providing $2.8 billion in total to address surges in COVID-19 cases and reducing health service backlogs by:
• Extending hours for additional priority surgeries and diagnostic imaging;

• Helping up to 850 alternate level of care patients access proper care in a home or community setting to help free up hospital capacity;

• Expanding digital health and virtual services, which provide alternatives to in-person care that limit the transmission of COVID-19, while maintaining access to care;

• Improving access to mental health and addictions services and supports; and

• Increasing home and community care service by adding 484,000 nursing and therapy visits and 1.4 million personal support worker hours.
"Our government is making the necessary investments to quickly and effectively increase hospital capacity and reduce wait times for patients and families in Sault Ste. Marie," said health minister Christine Elliott.
"This additional investment will ensure our health care system is able to respond to future waves of COVID-19 and help patients waiting for surgeries and other procedures get the care they need, faster," added Elliott.