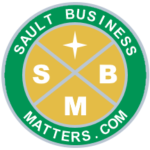 By
Sault Business Matters Staff
February 5, 2021
Tweet
Sault Business Matters has received the following statement from Sault Ste. Marie member of provincial parliament Ross Romano relative to new support for mental health and addictions in the Sault.
To the people of Sault Ste. Marie:
Mental Health and Addictions has touched every person in our community in one way or another. In my prior profession as a lawyer, long before I became involved in politics, I remember how hard it was to help my clients navigate through the system of services we had, and I remember thinking that we needed so much more. I remember how hard it was when it touched my own family and I was doing everything in my power to help a loved one get better. Now for me, I was only trying to help someone, I can't imagine being the actual person who is living it. And I most certainly do not understand the extreme grief that so many people have suffered, and unfortunately, so many more will suffer, if we don't find a solution to combat this horrible disease.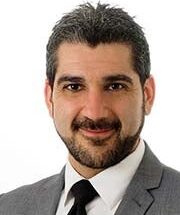 There has been no shortage of advocacy to find a solution. I have heard the cries for help and the demands for answers. I too have been fighting since the first day that you elected me. Please know that we are in this fight together. Please know, that I have been in this fight with you all along and that I will not stop until we have secured a level of service that is comparable to other communities of our size. I don't think that is too much to ask, and while we have been able to secure some modest investments that have gone a long way, I cannot say that we have that level of service today.
Recent meetings with a newly formed advocacy group brought me directly into contact with people who are living through mental health and addictions. I heard from people who have lost and from people who are afraid that loss may not be far away. Thank you for sharing your stories with the group, and thank you for inviting me to be a part of it. Your efforts are making a difference. Your lived experiences are a valuable resource to so many others who continue to battle this disease. You have become a support network for people living through this crisis. And in this, you have reminded me of the old adage, that 'we work better when we work together' but we should clarify what it is we are asking for.
This has led me to speak to the heads of a number of our local service providers who together have agreed to form a working group to help our community in tackling two specific goals; both of which are necessary to help our community in our battle against mental health and addictions.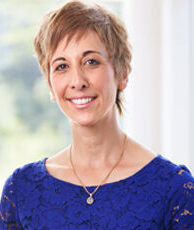 We are committed to ensuring that Sault Ste. Marie obtains a Residential Withdrawal Management Services site comparable to other communities of our size and that we develop a strategy to build the human resources capacity to reasonably address our level of need.
I want to thank Wendy Hansson, (Sault Area Hospital) Ali Juma, (Algoma Family Services) Annette Katajamaki, (Canadian Mental Health Association) Michael Nadeau, (District of Sault Ste. Marie Social Service Administration Board) Dr. Andrew Webb, (Sault Area Hospital) Dr. Ron Common, (Sault College of Applied Arts and Technology) and Asima Vezina, (Algoma University) for joining our H.E.A.R.T.S. (Helping in Education and Application of Research and Training Supports) for Mental Health and Addictions in Sault Ste. Marie.
I look forward to working together and to sharing more with you all in the near future.
Yours truly,
Ross Romano