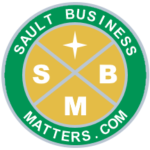 By
Sault Business Matters Staff
March 5, 2021
Tweet
Gliss Restaurant, located at 133 Spring Street in the Sault's downtown, recently re-opened inside.
And Gliss manager Kristi Turner tells Sault Business Matters "that we have been fairly busy … we are open inside and for takeout Wednesday through Saturday at 5 o'clock."
To make a reservation or to call for takeout, phone 705-759-0000. A copy of the entrees menu is listed below.