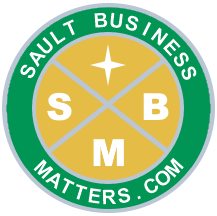 By
Sault Business Matters Staff
April 2, 2021
Tweet
We have a honey of a story to report. Sault Business Matters has received this update from Makwa Makers … blueberry honey is now available!
Makwa Makers now offers its outstanding local honey that has been pollinated from its blueberry bushes — and it is ready for ordering!
It is available in the following sizes: 500g, 1 kg, 5 kg, and 25 kg. 500g jar sells for $12.50, 1 kg is $21.50.
For commercial/restaurant pricing and to place an order, until the Makwa 'Wix' store is running, you can send an email to mkwahoney@gmail.com
Makwa will ship anywhere in Canada!