By
Randy Russon
April 1, 2021
Tweet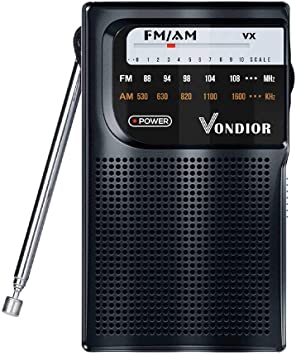 To declare or observe that radio has undergone consequential compression since I started in the business in 1975 would rank as an overplayed understatement.
From being live 24 hours a day, seven days a week in what was the golden age of radio for stations that were locally owned and operated, the industry has now subjected many who work in it do so in an almost robotic fashion while under the thumb of corporate control.
To be sure, personality, popularity and loyalty do not seem to matter as much as they once did.
I get it when it comes to the bottom line of business. But I don't get it when the human and community pride factor is taken away and simply replaced with certain out of town voices that sound automated and lacking in sincerity — and seemingly not knowing the difference between Sault Ste. Marie, Sudbury or North Bay.
In the Sault market, however, there are radio stations that still allow their announcers to have personality and not limit what they have to say in a 15 second window.
And while I am not a fan of humdrum, unvaried stations such as Kiss 100 and Country 104.3, there are radio outlets in the market that actually boost and promote their announcers, those of the lively airwaves that include Eagle 95.1, Country 105, Oldies 93 and Rock 101.
It is the likes of Eagle 95.1, Country 105, Oldies 93 and Rock 101 that feature personable, knowledgeable and in touch with the community announcers such as Tim Ellis, John Gilbert, Jeff McNeice, Allison Miller, Lydia McNeice, Lou (The Legend) Turco, Scott Cook et al.
Being an independent operator myself as a writer, announcer and advertising person, I truly do get the bottom line of business and the profit margins that go with it.
But names and faces and recognition and community involvement also count a lot, too. And loyalty should always be a two-way street.
I have been on and off and on and off and on with radio since my 1975 debut at legendary, erstwhile station CKCY 920. Most recently, since the early part of the 2010 decade, I have hosted and sold the Hockey North Show, first on AM 1400 and now on Eagle 95.1.
It was a good, almost 10-year run for the Hockey North Show on AM 1400 but I made the move to Eagle 95.1 for a number of reasons, one of them being the Eagle's on-line presence and the recording of all shows for their website. (It also helps that the aforementioned Tim Ellis not only owns and operates Eagle 95.1 but has a daily presence on it as host of the 6-10 a.m. morning show.)
On another note, there is, to be sure, something about radio and how it gets into your inner being and doesn't let go.
To me, radio has never really been about fame or fortune. It has always been more about expression and the thrill of being live on the air where what you say cannot be taken away. (And, yes, a few extra bucks to be used as beer money never hurt.)
Meanwhile, as a listener, it is all about the music and the information — and the announcer who actually has an idea and a care for what the community is all about.
It is the same when it comes to the newspaper industry and local content.
In Sault Ste. Marie, both the Sault Star and Sault This Week are part of the Postmedia chain. But both local publications employ writers and contributors who live in the Sault and put local content first and foremost and ahead of provincial news.
Without question, local content, with local people, is as priceless as it gets.