By
Angela Romano
May 31, 2021
Tweet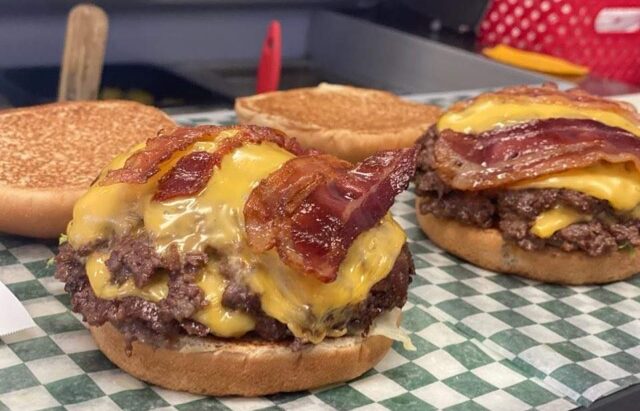 Anyone who knows Kevin Syrette can vouch for his love of a good burger going back to his childhood and many years of traveling as part of the musical group Bear Creek where he would try burgers wherever he went.
Thus, it is very fortunate for the people of the Sault that in 2015, Kevin decided to take a leap of faith and open his very own burger joint — and voila, the now very popular Stackburger was born.
He knew from the get go, it would be a departure from what he had been doing but following your passion in order to be happy is worth the risk and that risk has paid off in spades for Kevin with his Stackburger outlet.
In a few short years, Kevin and his friendly crew have developed a loyal following and any time Sault Business Matters does a little post about Stackburger, we are flooded with positive feedback and kudos, not only about the food but also about the friendly service.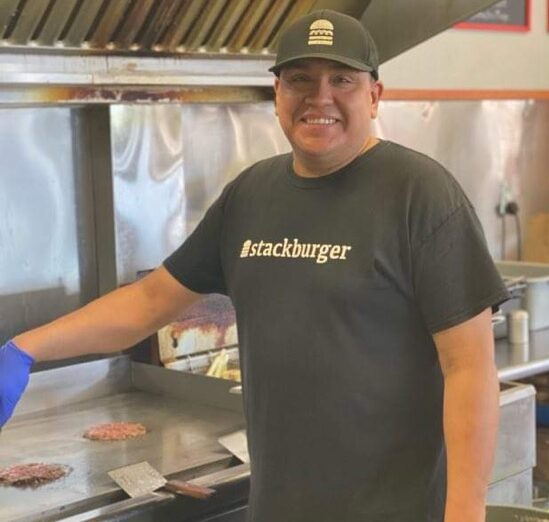 Keeping the menu simple and primarily operating as a "burger joint" has been a smart move and it is a business model that is working for Stackburger. Early on, Kevin decided that burgers and fries would be what they would be known for so when you are only going to do a couple of things, you better do them well and so, they do!
It all starts with quality beef which Stackburger sources from Penokean Hills Farms which they grind themselves daily in house — thus ensuring only the freshest beef for your burger. Their fries are also fresh cut and twice fried to perfection.
They have added a few items to compliment their burger joint status like milkshakes, malt milkshakes, and a fan favourite, poutine with real cheese curds, but rest assured, Stackburger will always stick true to the burger and fries formula that has been the key to its continued success.
It is no secret that the COVID-19 pandemic has been challenging — Stackburger went from a majority of its business being dine in to now being 100 per cent takeout but Kevin has been incredibly grateful for the support he and other restaurants have received from the community. And this support needs to continue for businesses like his for the foreseeable future.
Stackburger is located at 71 Spring Street, a great location downtown with plenty of parking for curb side pickup and they are also on Skip the Dishes if you don't want to leave your house!
Kevin looks forward to the downtown plaza development in the works and sees it as an opportunity to further revitalize the downtown.
To reach Stackburger, call 705-575-2874 and follow them on Facebook and Instagram!