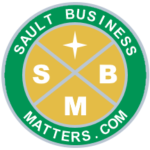 By
Sault Business Matters Staff
June 8, 2021
Tweet
Fit Bodies Fit Minds day camps are back, Sault Business Matters has confirmed.
The camps are limited to 12 children per camp, ages 5-12 years old. Camps are Monday to Friday from 9:00 a.m. to 4:00 p.m.

Fit Bodies Fit Minds is offering three weeks of day camps: July 26th to 30th, August 9th to 13th and August 16th to 20th.

• What are Fit Bodies Fit Minds kids camps about?
The camp provides children with a fun, creative, educational and enriching experience through yoga classes, mindfulness activities, sports, games, crafts and the great outdoors!
Each week-long camp is sure to create lasting memories, new friendships, and a foundation for health and well-being.
The unique camp is run by the best of the best. The FBFM counsellors are highly trained individuals, personal trainers, yoga instructors, kinesiologists and teachers! They believe in teaching everyone, especially children the foundations of a healthy lifestyle. Healthy kids grow into healthy adults!
The FBFM camp will help children build self-regulatory skills, resilience, social awareness, and confidence, as well as gross-motor skills, strength, and fitness.
• Fit Bodies Fit Minds is planning to start training again outdoors starting June 14.
All classes take place outdoors at the Delta Hotel by the waterfront.

There is access to washrooms on site.

Classes take place rain or shine (they have alternate location if it rains.)

There are no more than 10 participants in each class.

Fit Bodies Fit Minds follows all the health guidelines from Algoma Public Health.