By
Randy Russon
June 14, 2021
Tweet
As Ontario partially reopened on June 11 under what the provincial government is calling the 'first phase', a number of licensed patio bars in the Sault's downtown were happening places.
Reggie's Place, located on the corner of Queen and March streets, ushered in its back of the building patio bar on Friday complete with picnic tables and umbrellas.
And operator Randy Lapossie of downtown Reggie's told Sault Business Matters that his Friday opening was "okay … it was better than we expected considering the cooler weather."
A subsequent visit to downtown Reggie's late Saturday afternoon revealed a relatively full backyard patio bar gathering with no more than four patrons per full size picnic table on what was a sunnier, much warmer day.
"We are getting used to the set up of having an outdoor patio," noted Lapossie, who operates Reggie's downtown with his wife, Kylie. "We are following all the rules that were set out and we have seen a number of old and new customers."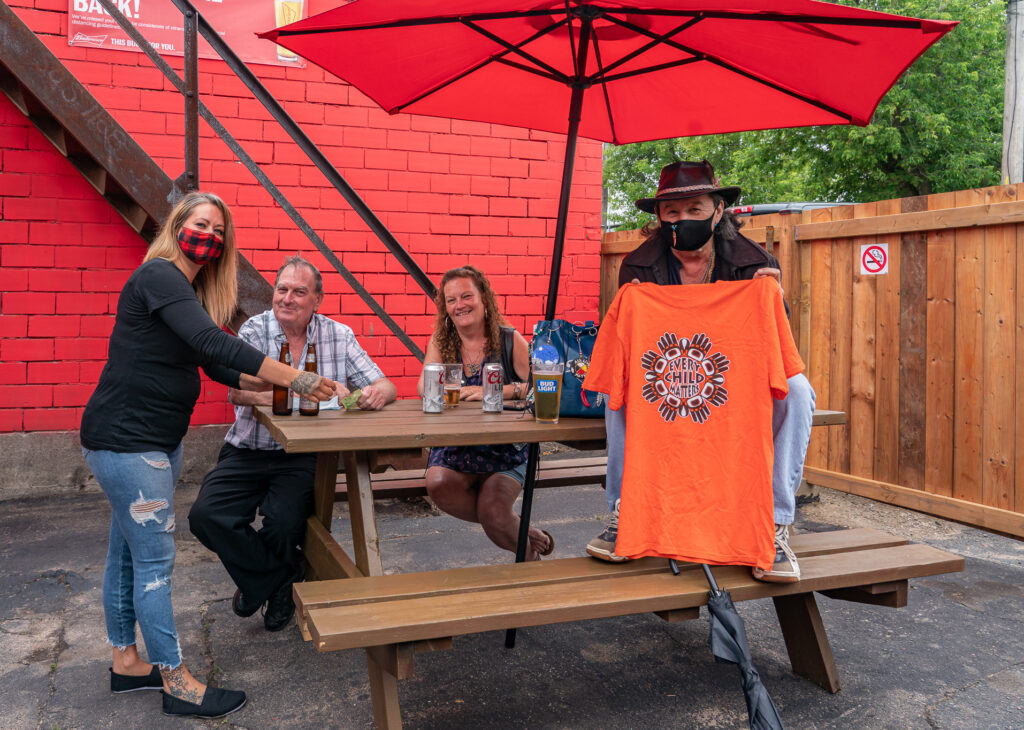 One such customer, Isadore "Fonzi" Assinewai, who is a long-time Reggie's patron, said "it feels good to be out again after being locked down for so long."
The friendly, affable "Fonzi", who lives alone in the Sault's downtown area, said he missed the "simple socializing of having a few beers" at Reggie's while Ontario was in the lengthy stay at home order.
"It is nice to be out and among people again," added Fonzi. "And Randy and Kylie do a good job of keeping everything in order."
Over at Mane St. Cafe, which is located on Queen, between East and Brock streets, the popular outdoor patio bar — it first opened two summers ago — was a welcome site to a number of patrons, many of who were in couples.
Mane St. owner Krista Nolan, who operates the business with her husband, Aaron, said "it feels good to be open. The stay at home order was hard on everyone. Hopefully the (COVID-19) numbers continue to go down and we can enjoy a nice summer and build our business back up.
"It is nice to see people out and about enjoying themselves downtown on a beautiful Saturday afternoon," she added.
Up the street at Arturo Ristorante, co-owner and manager Tom Comegna could be seen in front of the Queen Street establishment ushering in patrons to the fenced in outdoor dining area and its spaced apart tables.
"Busy has been pretty good," smiled Comegna, who owns and operates Arturo's with his chef brother, Chris. "We are really happy to be open and to see so many people downtown."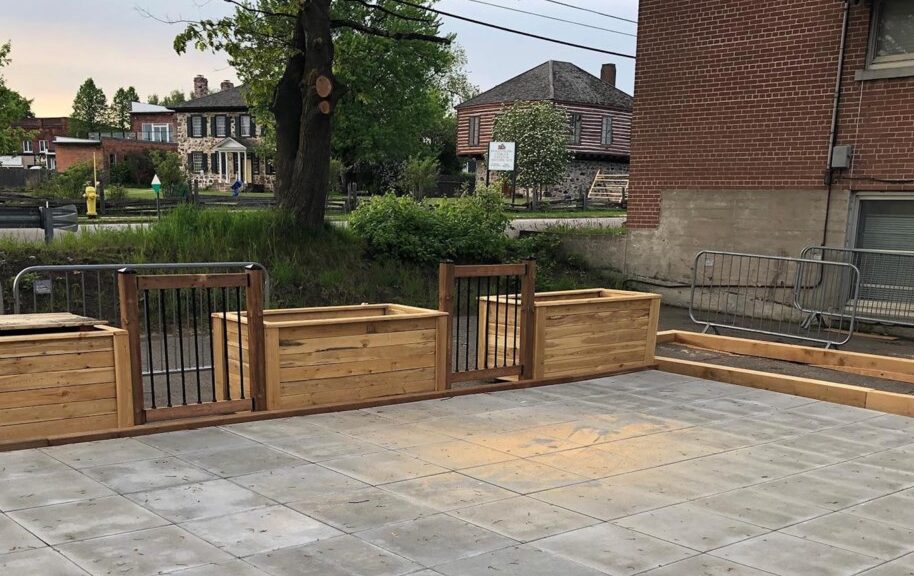 Meantime, a newly designed patio bar is poised to open in the downtown area of the Sault.
Northern Superior Brewing Co., which has property aplenty along the bend where Bay Street turns into lower Pim Street adjacent to the Canadian Bushplane Heritage Centre, plans on having its patio bar open this week.
A "taste of the Soo" menu will be part of the Northern Superior patio bar experience.
Northern Superior will, of course, also feature its wide variety of popular craft beer options.
The patio is highly visible from Bay Street with access to the Hub Trail and the Sault waterfront. Views from the patio bar include the picturesque rear and side grounds of the Ermatinger Old Stone House.
Northern Superior Brewing is locally owned by business partners Jeff Dicorpo and Tim Lukenda.
And Lukenda, who was tidying up the area around the Northern Superior patio bar when we stopped by to check it on Saturday afternoon, noted "all the hard work done by Jeff (Dicorpo) to get us ready to open. We are just awaiting final approval from the City on a few details."