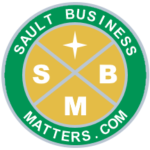 By
Sault Business Matters Staff
June 9, 2021
Tweet
Sault Ste. Marie Police Service has set up its bike patrol as part of the downtown enforcement strategy. The bicycle unit will patrol the downtown core regularly.
The Police Service's Station Mall office will be home base for the bicycle unit. This will allow officers direct access to the downtown core.
Officers wearing high visibility equipment will be easily seen on bike patrol. The unit also will be ready to answer calls for service.