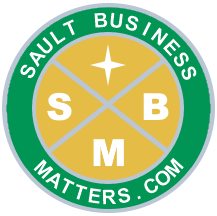 By
Sault Business Matters Staff
July 9, 2021
Tweet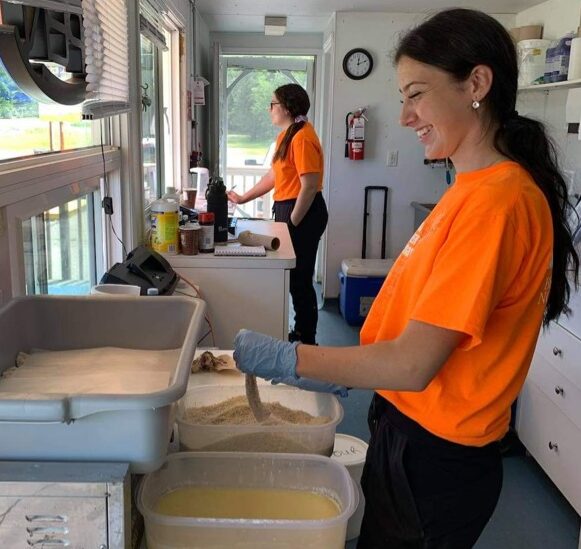 (EDITOR'S NOTE: A regular feature in which we share many of the smiles that help make the Sault a friendly place to do business.)
Nadia Lacasse, one of the many happy faces at Agawa Fish & Chips, is our latest "Sault smiles" feature.
Nadia is seen in this photo preparing some of the delicious fish that makes Agawa Fishery/Agawa Fish & Chips such a popular local business.
Agawa Fish & Chips stand has been a welcome addition to the local food scene with many traveling to get some of their awesome fish and chips in Pancake Bay. It is located across from Agawa Crafts on Highway 17 North.
Meanwhile, you can buy Agawa Fishery products at their stand at the Mill Market on Saturdays from 9:00 a.m.to  2:00 p.m. and the fresh and smoked fish is also available at City Meat Market.  They also supply several local restaurants with their fresh fish.