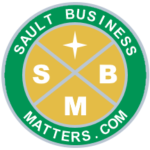 By
Sault Business Matters Staff
July 6, 2021
Tweet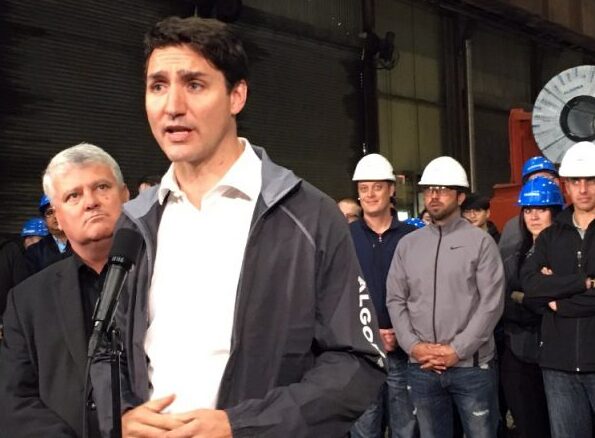 Algoma Steel Inc. now has more potential to become the "greenest" flat-rolled steel producer in Canada.
That aim received a significant boost on Monday with the Government of Canada's commitment of up to $420 million in financial support.

Prime Minister Justin Trudeau was in Sault Ste. Marie to make the announcement.
The PM was flanked by Sault member of parliament Terry Sheehan and Minister of Innovation, Science and Industry Phillippe Champagne to make the announcement that will facilitate ASI's proposed transformation to electric arc furnace steel making.
The funding will be provided over four years and will support thousands of direct and indirect jobs in Sault Ste. Marie and the province of Ontario while ensuring that green steel products are available for inclusion in automobiles, consumer products, and renewed infrastructure that utilizes ASI steel.
Algoma Steel's proposed EAF transformation has the potential to reduce the local steelmaker's carbon emissions by approximately 70 per cent. When combined with Ontario's low-carbon power, ASI will be positioned as the "greenest" producer of flat-rolled steel in Canada — and among the greenest in North America.
ASI chief executive officer Michael McQuade noted that "having a commitment of this magnitude from the Government of Canada shows leadership towards a net-zero, climate-resilient Canada, and is so very important as we look to make our proposed transformation to EAF steel making a reality. The momentum is building on our path to our enhanced sustainability, with the promise of good secure jobs and a greener future for our community and our customers."