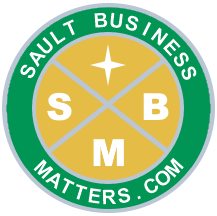 By
Sault Business Matters Staff
August 20, 2021
Tweet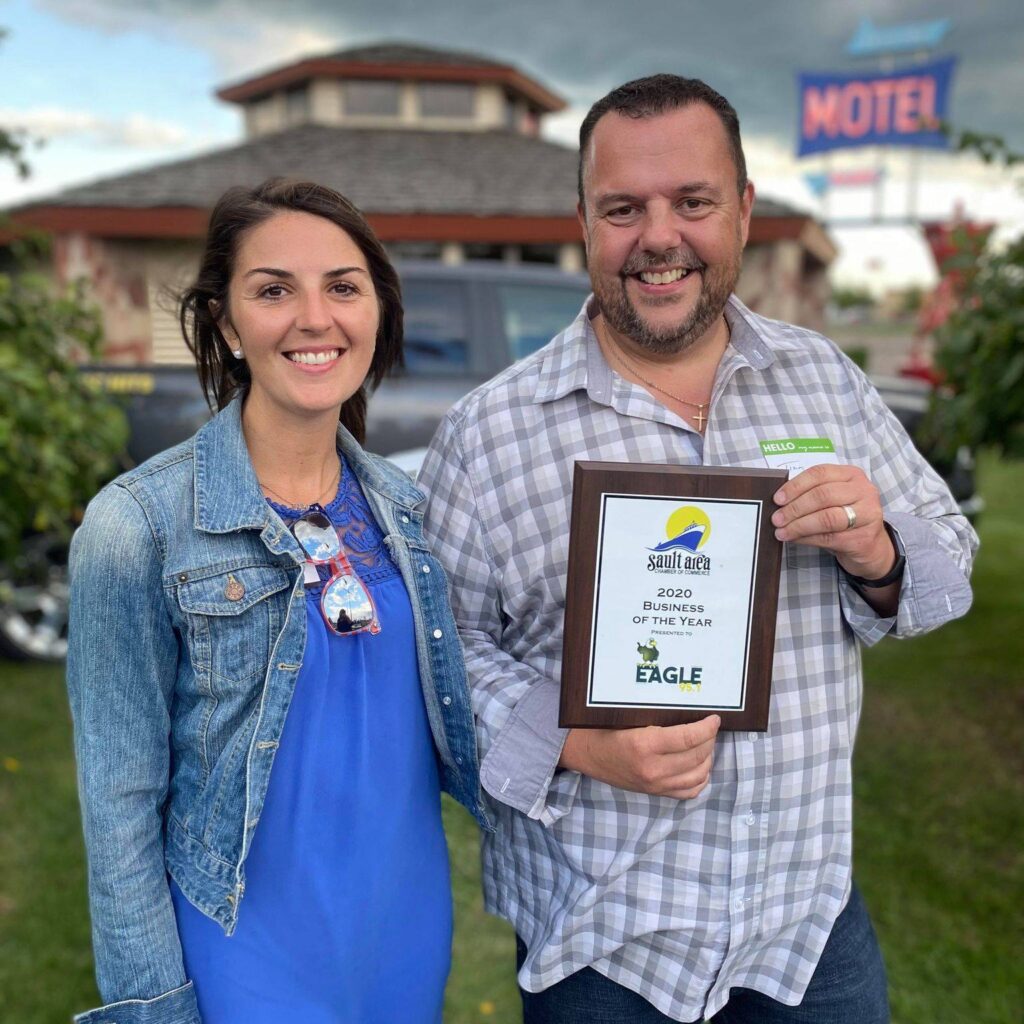 Our friends at local radio station Eagle 95.1 have been named business of the year by the Sault Area Chamber of Commerce.
The Chamber's business of the year award annual banquet for 2020 was cancelled due to the pandemic. But Eagle 95.1 and its owners, Tim Ellis and Lindsay Ellis, were honoured with the award at the Chamber's recent 'Back to Business Bash'.
In announcing Eagle 95.1 as its business of the year award winner, the Chamber noted that the radio station "demonstrated its community spirit by hosting virtual live call in song requests during the pandemic as well as partnering with the Wicked Sister for virtual live cooking shows.
"Tim and Lindsay are always supporting the community, not only through the Chamber, but they have been seen helping with United Way, Lake Superior State University, Sault Schools et al. Congratulations and thank you to Tim and Lindsay and their whole staff at Eagle Radio 95.1," noted the Chamber.
Meanwhile, on behalf of Eagle 95.1 Radio, Tim Ellis noted that "we are honoured, humbled and filled with gratitude. This award is for our entire staff.
"Figuring out how to make a small business survive when the world shut down due to a pandemic was a true fight or flight situation and this entire crew pulled up their bootstraps and fought, side-by-side. We don't take this recognition lightly, as the culture we are cultivating at Eagle Radio is one of community support and involvement.
"We are a small group, but a mighty one that is not afraid to work hard and be the biggest mouthpiece for this amazing (Twin Sault and area) community that we live in. We are just getting started," summed up Ellis, who along with wife Lindsay, became the owners of Eagle 95.1 radio almost three years ago.
Besides playing classic hit music, Eagle 95.1 is also home to the seasonal Hockey North Show with Randy Russon. The Hockey North Show is slated to return to Eagle 95.1 for another season beginning on Tuesday, October 5.
And Eagle 95.1 is also home to play by play broadcasts of Sault High Blue Devils hockey and Brimley Bays boys and girls basketball.