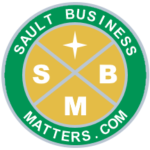 By
Sault Business Matters Staff
September 28, 2021
Tweet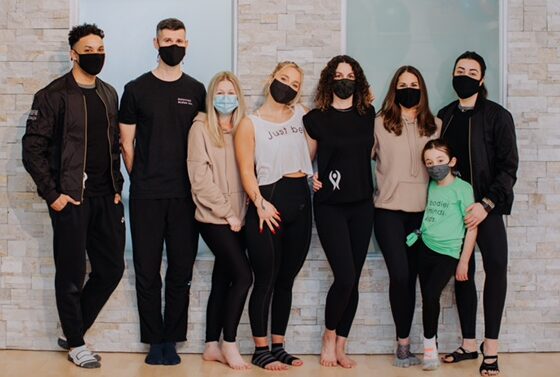 (EDITOR'S NOTE: We have this from the team at Fit Bodies. Fit Minds.)
Ready to get back in the gym and become a stronger version of you?
Here at Fit Bodies. Fit Minds., we're offering a variety of programs this Fall to help you develop a strong body, balanced mind and a powerful life!
If you are looking to find serenity and balance, we recommend trying out Cassandra Schneider's Gentle Yoga class to start off your morning or unwind with Sarah Celli's Vinyasa Flow Yoga and Surrender classes. These programs are suitable for all ages and fitness levels. Cassandra and Sarah will help you focus on alignment, awareness and breathing to develop flexibility and reduce stress.
On the other hand, if you are looking to challenge yourself and push your fitness level to new heights, try out our IRON series! Classes include Iron Circuit with Daniel Roy, Iron Strength with Kyla Faganely and Iron Flow with Taylor Langlais. These high intensity classes incorporate energetic music to push you through difficult core work and strong flows. Cassandra will also be offering a fun and upbeat Boxilates class that integrates cardio and core strength to get your heart pumping!
Another fantastic and favourite program that clients love is our Reformer series. This type of equipment provides a variety of health benefits for the body and mind. Our trainers, Ali Greco, Taylor, Sarah and Jill Bowes teach different types of classes including Reformer Full Body Fusion, Reformer Burn, Reformer Core, and Reformer Advanced. These sessions can help you improve mobility and strength for the whole body while enhancing your posture, alignment and mental well-being. The best news is that these exercises can be modified to everyone's fitness level, so you do not have to be an expert to start!
And who would we be without our Pilates and Corrective/Functional Exercise programs… Pilates is a popular exercise routine that is suitable for all ages and fitness levels. It can help you develop core strength, coordination, flexibility and deep muscle training from the inside out. Whereas, Corrective and Functional Exercise works to adjust alignment issues. It helps the body recover after an injury and trains the body to reduce the risk of re-injury. Our trainer, Jill teaches Pilates All Levels, Pilates for Strength and Balanced Bodies. Both her and Cassandra also instruct a Spinal Fitness class as well.
Finally, our trainers will be offering some specialized programs including Sports-Specific Training and Pre/Postnatal Fitness. Daniel will be teaching Athletic Ski Training for ages 6-10 while Jill will be instructing Athletic Hockey Training for all levels to prep players for the ice! In addition, Sarah will be teaching Fit Bellies Prenatal Fitness for expecting mothers to feel healthy and strong during pregnancy. Cassandra also instructs Postnatal Fitness for parents to get their body back and have fun exercising with their baby right next to them!
For many of our Fall programs, you can join live or in person at the studio. Check the schedule and sign up today because we can't wait to work with you this Fall!