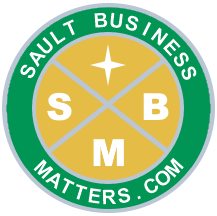 By
Sault Business Matters Staff
September 8, 2021
Tweet
Calling all photographers and shutterbugs! You are invited to capture the Sault's downtown in a photo contest.
The Downtown Association, in partnership with Camera Craft, is hosting a photography contest.
Participants of any level can participate and the winner will receive a framed print of the winning photograph as well as a second framed print that will be displayed in the Downtown Association office.
Photos must be taken downtown and can be whatever you feel captures our city's downtown core. The winner will be determined by a panel of accredited judges with a background in photography.
It is asked that you please submit your photos digitally (JPEG) and compressed to fit e-mail size. You can submit up to 10 images.
For more information and for how to submit your photo send an e-mail to captureyourdowntowncontest@gmail.com
Deadline is September 30, 2021.