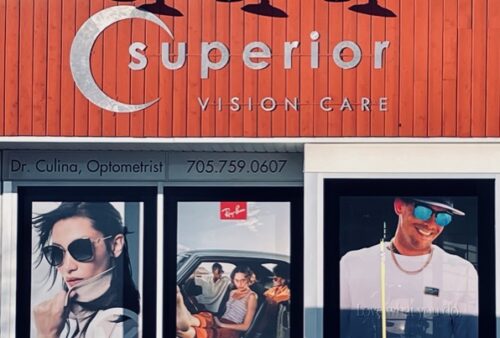 By
Angela Romano
October 21, 2021
Tweet
I recently had a chance to catch up with the friendly and personable office manager of Superior Vision Care Tammy Culina, who also happens to be the wife of the equally friendly and personable optometrist there, Dr. Tom Culina, or Tom as he prefers to be called by his patients.
Dr. Culina or, I guess I should say Tom since I am a patient, completed his Doctor of Optometry in 1999 from Indiana University School of Optometry. He is a member of the Ontario Association of Optometrists and is certified by the Ministry of Health and College of Optometrists of Ontario to prescribe therapeutic medications for ocular care and conditions.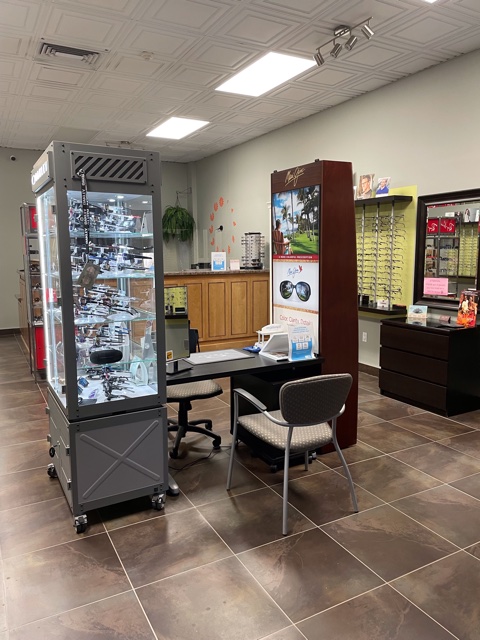 After leasing space for several years at a different location, in October of 2009, he and his wife then decided to open their own more spacious and conveniently located stand alone location in the Sault's downtown at 246 Queen Street East.
Superior Vision Care is more than happy to take on new patients offering complete vision care services for the entire family. While speaking to Tammy, I learned a fun fact that the Croatian community will appreciate! That is, Tom speaks fluent Croatian so if you have anyone who would prefer to converse in Croatian , he is happy to oblige, and says Dobrodošli!
At any rate, Superior Vision Care offers frames, safety glasses, contact lenses, eye exams but more than that, they also have a large selection of designer eyewear. Give them a call to schedule some time to browse through their extensive selection of designer sunglasses and eyewear. According to Tammy and the team at Superior Vision Care, your eyewear should be treated as essential and important as any of your other accessories like your shoes, your favourite hat or scarf and they should be as unique as you! They carry eyewear from popular brands like Ray-Ban, Oakley, Jimmy Choo, Burberry, Serengeti, Guess, Prada, Michael Kors, and even Harley Davidson, just to name a few.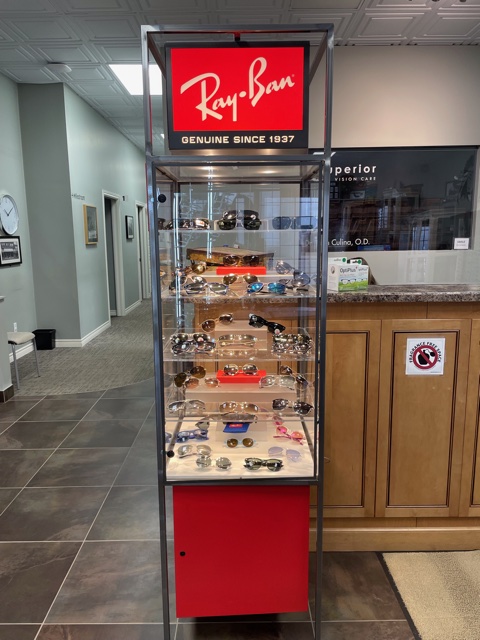 Please keep in mind that they will always strive to work within your budget and maximize the coverage your insurance plan offers. In addition, they are an authorized safety dealer carrying many options from SafeVision and Securo Vision and are accepted providers for Algoma Steel, Tenaris, PUC and the City of Sault Ste. Marie. For the kids in the family, they have affordable kids packages starting at $175 for two pairs of eye glasses.
One thing that you will notice right away about the atmosphere at Superior Vision Care is how friendly and warm the entire team is and this I can vouch from my personal experience. If you choose Superior Vision Care for your vision and eyewear needs, you can rest assured that you will always be treated with respect and you will feel as though everyone you come in contact with really appreciates your business. They are always so happy to help you find your perfect eyewear too!
Due to Covid restrictions, please schedule an appointment by calling 705-759-0607 or use their convenient appointment booking tool on their website at www.superiorvisioncare.ca under the Contact Us tab. Superior Vision Care looks forward to seeing you soon! You can find them on Facebook or contact them via their website at www.superiorvisioncare.ca .