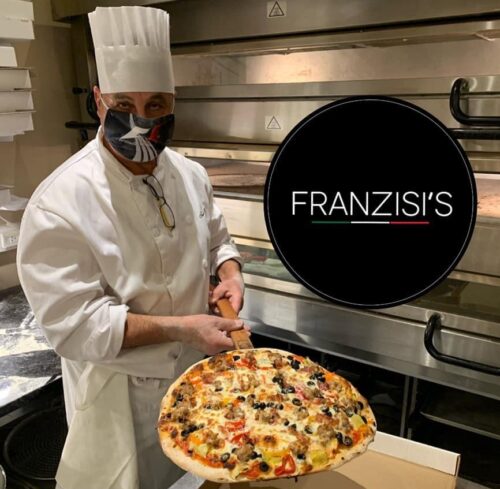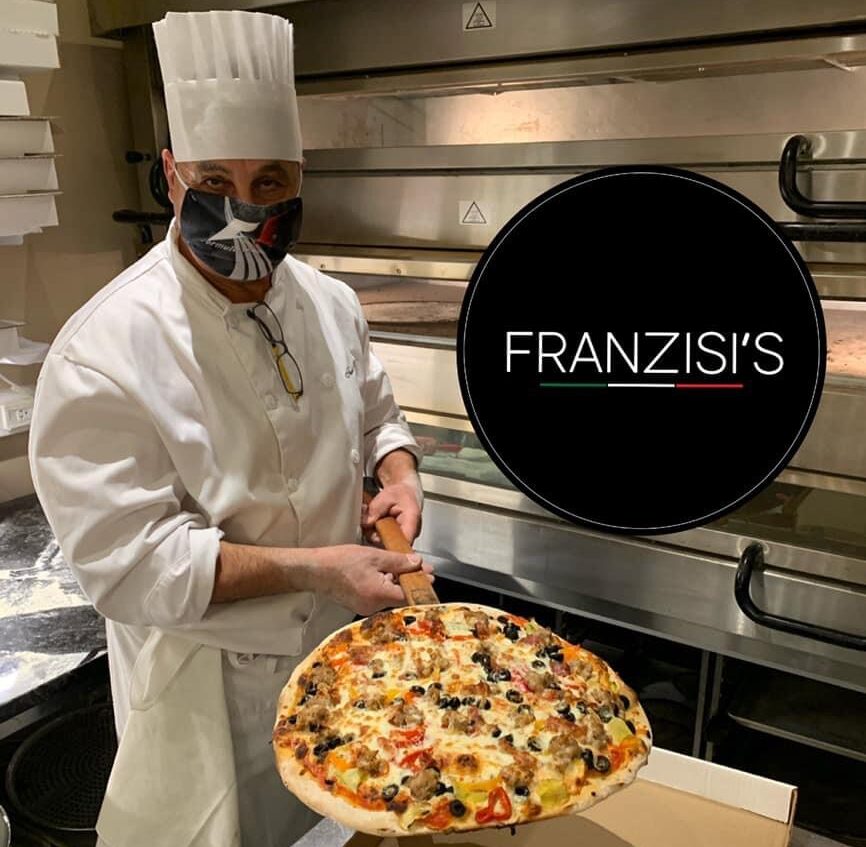 By
Angela Romano
November 17, 2021
Tweet
It was a pleasant surprise when I received a message from Maria Moro-Franzisi with some kind words regarding my efforts in supporting local businesses and her wanting to go ahead with some advertising here on Sault Business Matters.
I had a chat with her recently and she explained that since they opened their first restaurant in the west end, they have managed to have a loyal following wherever they relocated largely because of her husband Sal's great reputation in the local culinary scene.
To be sure, Sal Franzisi is, in many ways, the face of the business as both head chef and co-owner of Franzisi's — and he learned much of what he is known for in the Sault in Italy where he lived for many years. He has always cooked from the heart and it shows.
Many of our readers may be surprised to know that in 1985, he and his wife Maria, moved to California where they lived for a year and while there he developed a great reputation, cooking for several famous celebrities while working at an exclusive restaurant in Santa Monica. Some of the stars Sal cooked for include Michael Jackson and family including his brother Jermaine Jackson and even Rocky Balboa himself, the one and only Sylvester Stallone.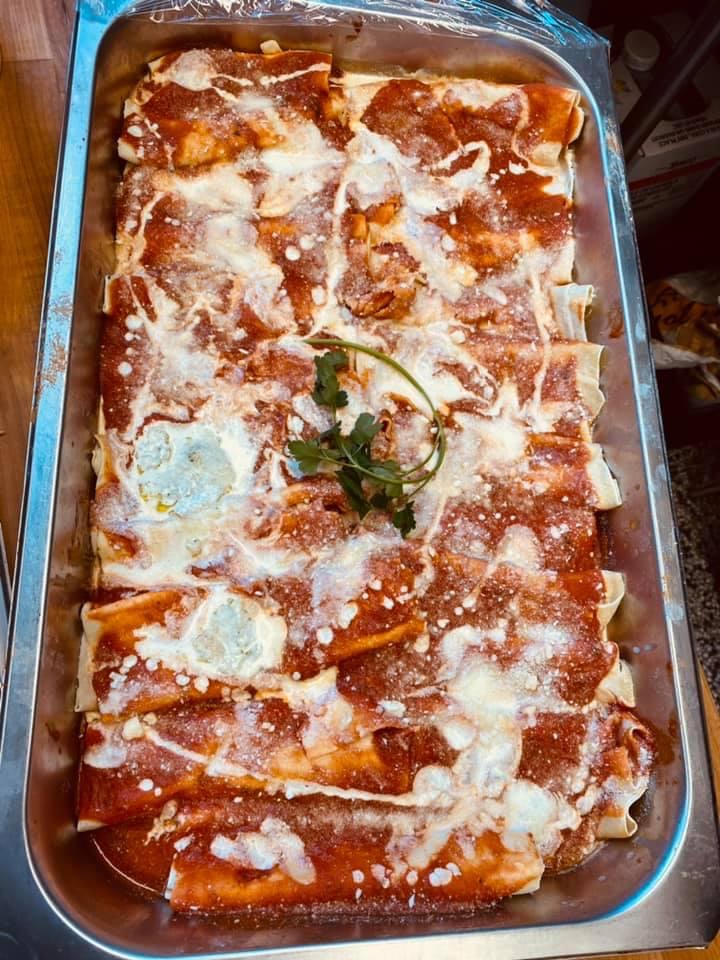 Lucky for the people of Sault Ste. Marie, they eventually decided to return here to be closer to family and so we are lucky to have his talent here once again! In 1995, they opened their first restaurant in the west end and Maria joked that they were the Sault's best kept secret at that time because their regular customers would say, "we aren't telling anyone how good it is or else we won't be able to get a table" — which is kind of a compliment I guess but also not helpful for their bottom line!
Of late, they have been doing more catering and special events. Franzisi's can help to make your special event that much better! You can even take advantage of an innovative option in their in-house Chef for Hire. Sal and his team cook for you at your home for special events or occasions (10 or more people).
Alternatively, you can also have them cater either at their restaurant in the Tech building at 130 Wellington Street East or at other room options available at the Tech. If you have questions, please contact Franzisi's at 705-253-1500 for details, pricing and catering options.
Maria mentioned for a recent 40th birthday dinner they catered at someone's home, Sal cooked, staff served and then they even did the dishes afterwards! How nice is that? They will work with you to design the menu that will work best for the occasion.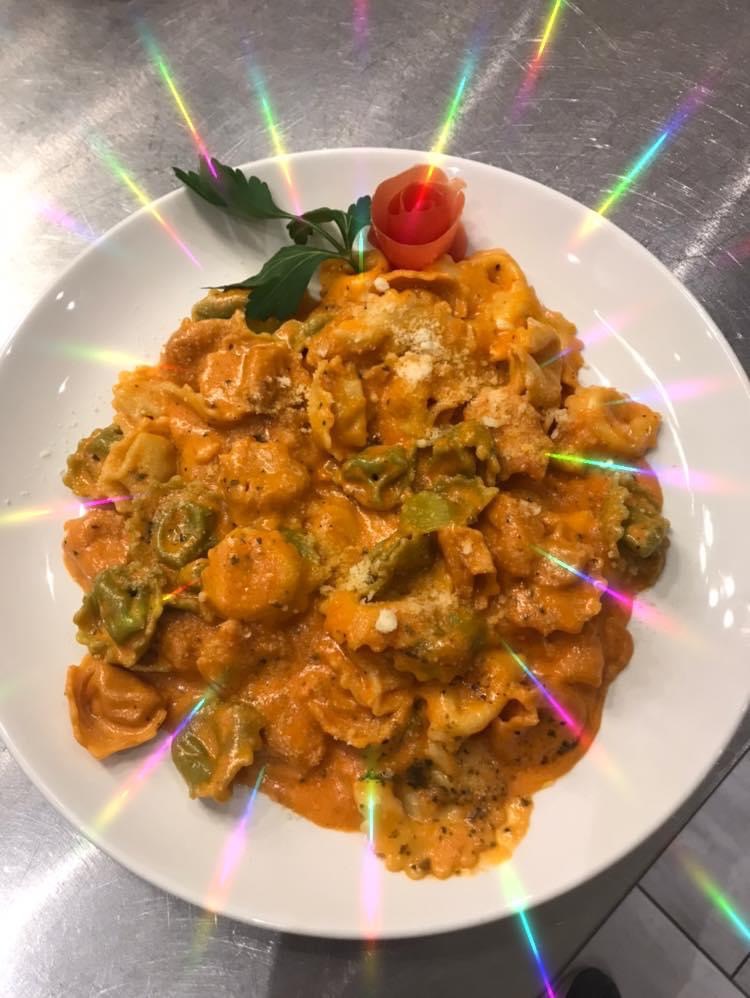 Consider Franzisi's for your holiday parties, staff team building, girls' night, family gatherings, retirements, milestone birthdays and so much more. They are licensed as well!
Of course, you can also just order their delicious food for takeout or delivery anytime. They are located at the Tech building which offers plenty of free parking at 130 Wellington Street East. Use the Tancred entrance to easily access them inside the spacious building. If you prefer delivery, you can find them on Skip the Dishes or Door Dash or they can arrange local delivery if you don't use either of those services.
Alcohol options including local Northern Superior brewery beer and even bottles of wine can be added to your order on Skip the Dishes too (government ID verifying being 19+ required upon delivery).
If you are new to Franzisi's amazing food, here is a list of some of their most popular items – spinach gnocchi gorgonzola, the infamous Calabrese pizza, pasta puttanesca which can be made "Sal Spicy," tortellini rosέ, calamari with Sal's roasted red pepper aioli — and back by popular demand are Sal's delicious panzerotti which are baked not fried. Maria mentioned they had stopped doing them since they are a lot of work but people kept requesting them so they are back!
Dessert options for takeout include tiramisu and other featured rotating desserts. Cornucopia gourmet popcorn can also be added to any order! If you visit them at their location on Wellington Street East, you can also shop from their convenient frozen food section which carries many of Sal's fan favourites such as his homemade pasta, gnocchi, cannelloni, lasagna, meatballs and his sauces which include marinara, puttanesca, Bolognese, and pizza.
For now, dine-in service has been put on hold other than for private catered events but they hope to offer dine-in again service in the New Year. Franzisi's looks forward to serving you via takeout, through delivery services as mentioned or feel free to book them for an event!
Hours for take-out/delivery are Tuesday to Sunday from 4:00-8:00 p.m. and extended hours are totally possible for your special events! Don't forget to use the Tancred entrance when you pick up your order at their location at 130 Wellington Street East. Contact the friendly staff soon at 705-253-1500 … your Calabrese pizza awaits you!