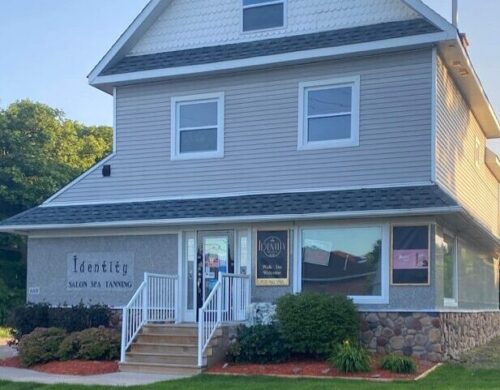 By
Angela Romano
November 8, 2021
Tweet
Identity Salon, located conveniently at 668 Wellington Street East with plenty of parking, looks forward to seeing new and old clients.
Franco, Melissa and Sam, the personable team at Identity Salon, focuses on enhancing your self image all while delivering a relaxing and soothing salon experience. Ultimately, their wish is for those who visit is to have a reprieve from the demands of daily life.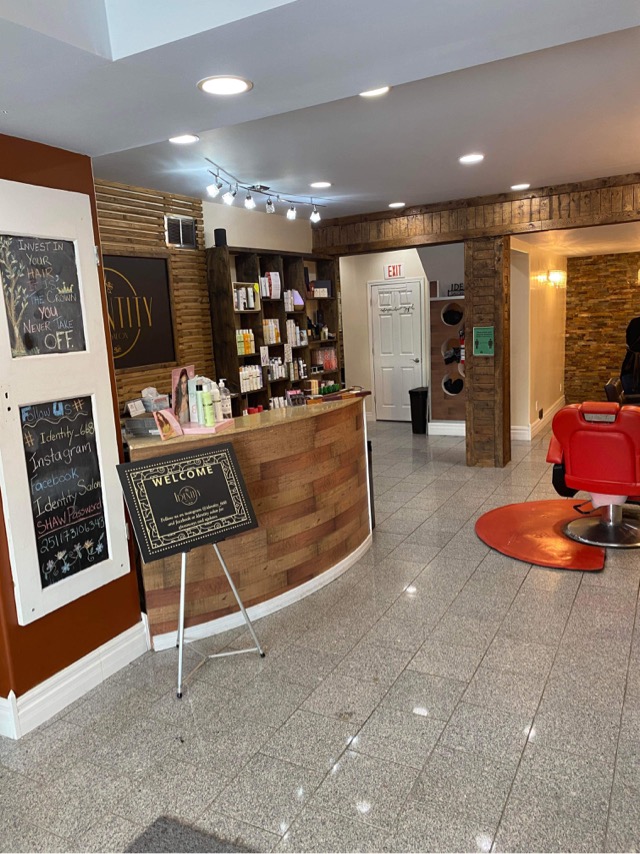 Franco tells Sault Business Matters that their unique salon experience is centered around their desire to have you look and feel your best. They start every client relationship with a thorough consultation to gain an understanding of what the client is hoping to achieve. Then, by applying their many years of experience, they will implement a process that will deliver and exceed expectations. Their focus is on delivering a rejuvenating experience that will have you looking and feeling your best for that special occasion or your work meetings.
Here is what one of their long time clients named Antonette had to say: "I have been a client for over 20 years. The staff treat anyone who walks in the door with genuine warmth and respect. Every appointment from walking in to leaving is a positive and pleasant experience. You are treated with courtesy and respect by knowledgeable and supportive professionals and this is why I don't go anywhere else but Identity Salon."
If you want to experience this pleasant and positive experience for yourself, give them a call at 705-942-5965 and follow them on Facebook (Identity Salon) and Instagram at identity_salonssm.
• • •
A welcome addition to Identity Salon is Deb's Spa which is located upstairs in the same building at 668 Wellington Street East.
Debbie Perez began her career in the year 2000 graduating from esthetics in Thunder Bay which is where she really honed her craft exceptionally well.
Anyone who meets Deb quickly learns how passionate, professional and knowledgeable she is with a great sense of humour and warm personality.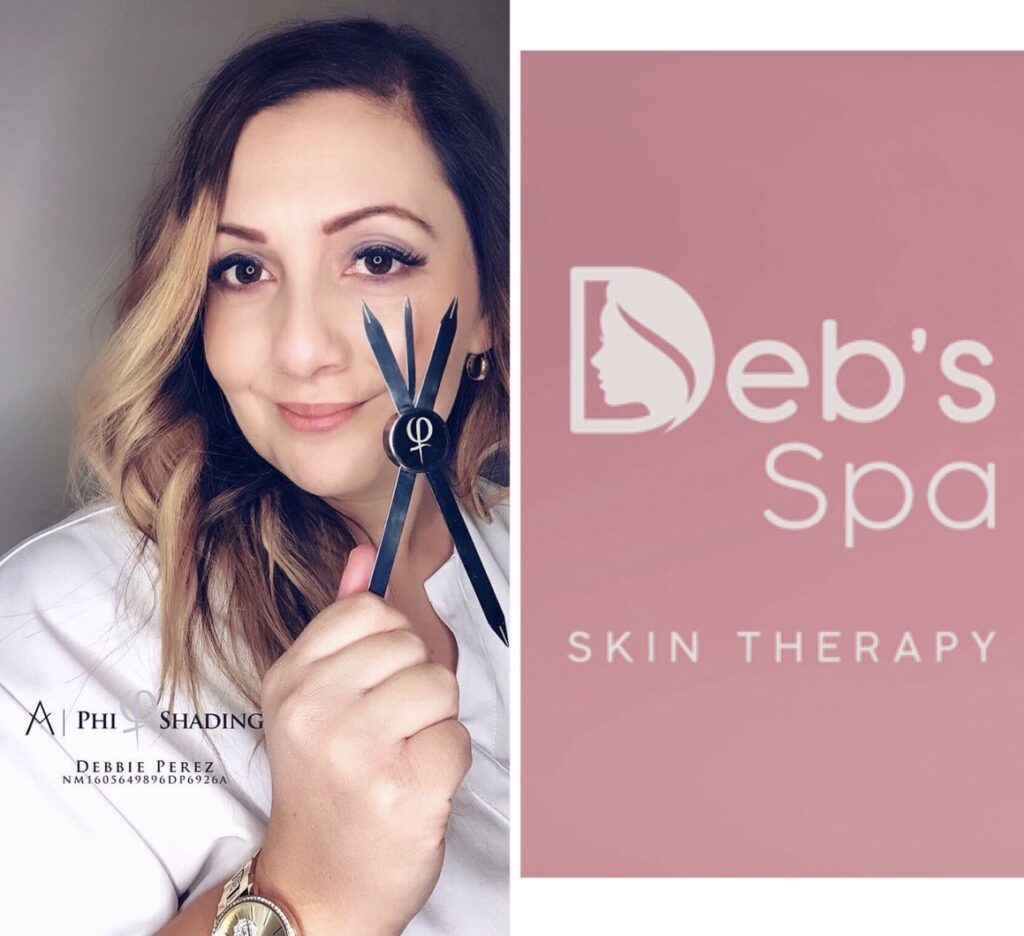 She tells Sault Business Matters that she spent fourteen years at the award winning salon in Thunder Bay, Michael's Hair Design & Day Spa. It was there that she learned a lot gaining a wealth of knowledge in what she absolutely loves most. She is proud of the fact that over her career, she has taken home some prestigious awards (top achiever) and was fortunate enough to travel to Hollywood, California to attend some of the world's greatest hair and esthetic shows. She is always learning about the newest techniques in esthetics and her passion shows through her stellar work.
Deb specializes in facials and skin care and she is proud to use products from the elite Pevonia skin care company and offers a very extensive product line when it comes to skin care. Two years ago Deb joined the PhiBrow Academy and spent six months learning the technique of semi permanent brow tattooing (microblading) and is now a certified brow artist within that company . This is a very specialized service that few salons offer here and Deb is very proud to be able to offer it. She will even provide a free consultation if considering this option so she can thoroughly explain what is involved.
She also offers another specialized service called dermaplaning that is a great way to exfoliate your skin and get rid of dirt and vellus hair, better known as peach fuzz.
Be sure to follow Deb on FB at Debs Spa and Instagram at debsspa_ to stay in the loop on her many promotions and promos! Gift certificates are a great gift idea and Deb will even deliver! For the holidays, if you purchase $100 in gift certificates, you get $20 free!
To reach Deb for any question you may have, contact her through her social channels or by phone at 807-621-6302.
Let the team at Identity Salon and Deb's Spa, a winning combination, have you looking and feeling your best, you are worth it! "