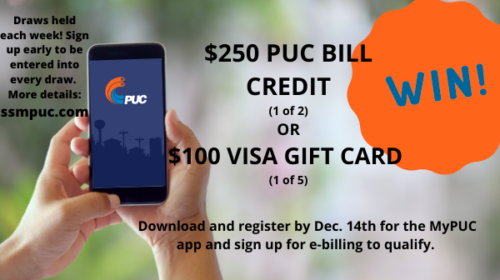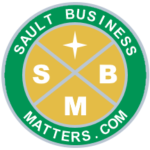 By
Sault Business Matters Staff
November 18, 2021
Tweet
Sault Business Matters is pleased to share some great news from our local PUC Services Inc. It is news which is both great for the environment and offers locals who take part in this promotion a chance to win big!
At PUC, there is a goal to go paperless by the middle of this decade. To facilitate this, they have created the MyPUC app which also serves as a response to customers asking for an easier way to see their daily usage.
The free app is now available for download. It allows customers to digitally track and manage their utility usage anytime and anywhere. Download the free app "My PUC" on an iOS or Android and you can begin to track your energy usage to save time and money and stay alerted to important news. Search PUC Services Inc on Google Play or the App Store! Feedback is always welcome!
There is a contest currently running to encourage people to sign up for the app and e-billing. For the next three Wednesdays, they will be giving away a $100 Visa gift card and in a month's time they will be giving away a $250 PUC Bill Credit. Two lucky customers who recently signed up have already won $100 Visa gift cards, and one person also received a $250 PUC bill credit! Go green now and sign up soon and you too could win!
For more information, please visit www.ssmpuc.com .