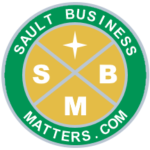 By
Sault Business Matters Staff
December 14, 2021
Tweet
It is a likely notion that too many children start their school day on an empty stomach, whether they miss this vital meal simply because of a hectic morning schedule, or because there is not enough to eat at home. Thanks to a generous grant from the President's Choice Children's Charity, students at St. Francis French Immersion Catholic School in Sault Ste. Marie will have access to healthy breakfast options early in 2022.
St. Francis principal Carmela Roznik realizes how important a healthy start to a school day can be. Last year, when she saw an email from the President's Choice Children's Charity, she decided to apply for a Breakfast Grant.
"Skipping breakfast comes at a high price for all students. The importance of feeding bodies and fueling minds has tremendous benefits. I have seen first-hand how hunger can impair children's ability to learn and focus. I am constantly finding ways to fund and enhance our breakfast and snack program. I was ecstatic when we were approved and received a grant of $8100.00," said Roznik.
"As a parent among many who are proud to be affiliated with St. Francis French Immersion Catholic School, I am proud of our principal who constantly advocates for our children and researches the many resources available to assist our children with healthy eating. This grant will enhance the breakfast program and healthy snack options. I am very proud of Mme. Roznik, Mme. Tombari and the rest of the staff at St. Francis who work tirelessly to keep our children safe, well-fed, and learning well," said Catholic School council chair Amanda Beaudry.
St. Francis French Immersion will be participating in the Power Full Kids Eat Well program. The plan is to use the funding to cover the cost of purchasing a variety of food, offering nutritious choices including fruits, vegetables, whole grains, lean protein and low fat milk. In addition, they hope to provide resources intended to help educators incorporate food-based education into their lesson plans.
"Investing in breakfast and nutrition programs make sense, as it contributes to improved student achievement, concentration, alertness, comprehension and overall wellness. It was heartening to see a commitment to invest in student nutrition programs. The next goal in the St. Francis initiative is to connect with our local grocery vendors to build a partnership to put the program in action," said Roznik.