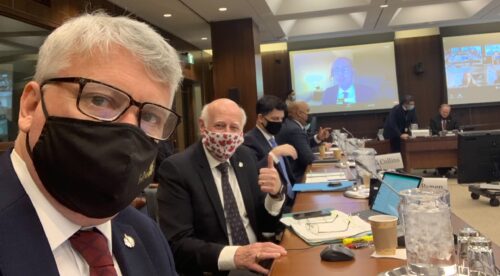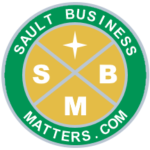 By
Sault Business Matters Staff
December 20, 2021
Tweet
Sault Ste. Marie member of parliament Terry Sheehan, who is also the parliamentary secretary to the Minister of Labour, was pleased to see the recent passing of Bill C-3 in the House of Commons.
Sheehan extended a prodigious congratulations to the Minister of Labour Seamus O'Regan and Minister of Justice David Lametti for their hard work relative to Bill C-3. The veteran Sault MP also extended a "tremendous thank you" to the Standing Committee on Human Resources, Skills and Social Development and the Status of Persons with Disabilities for their "swift, thorough, and complete study of the Bill."
Bill C-3 is a critical piece of legislation that the federal Liberal government has been advocating for to protect health care professionals who are working selflessly to save lives and care for patients, and to protect workers so that they can take sick leave and not have to worry about the financial repercussions of taking care of themselves when sick. Canadians should never fear for their own safety when they are coming and going from work, being threatened, or bullied. Canadians must also be able to access medical care without obstruction or intimidation from others.
"I extend a heartfelt congratulations to the Ministers responsible for this Bill, and to HUMA for their insightful and respectful debates and amendments in regard to this Bill. We need to ensure that all workers are protected, and as such ensure that they have a place of employment that is healthy, safe, and free from bullying, harassment, and intimidation. Our government will continue to support workers through this pandemic, and beyond, noted Sheehan.
FEDERAL GOVERNMENT MESSAGE
No individual should have to choose between staying home or seeking medical support when they are sick because they might not be able to purchase groceries or miss a mortgage or rent payment. This pandemic has demonstrated the critical need to stay home when sick, and as such everyone should have access to paid sick leave so they can stay home. Many workers in the federally regulated labour sectors do not have private sick leave through their employers. Often, these workers are most impacted by the effect of illness requiring days off whether it be to help their children, or themselves.
Even though Bill C-3 ensures 10 days of paid sick leave, and other leaves, this does not impede employers and unions from working together to give employees more than the required timeframe set out in this legislation.
We will continue to work with our provincial and territorial counterparts to support provincially regulated workers also have access to 10 days of paid sick leave a year.
Photo: Sault MP Terry Sheehan attends a meeting of the Standing Committee on Human Resources, Skills and Social Development with fellow members of the Liberal caucus before witness testimony on Bill C-3.