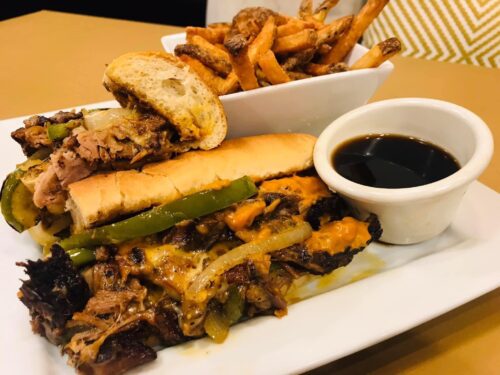 By
Angela Romano
February 8, 2022
Tweet
Since 2014, Chad Stewart and Blake Richards, owners of Low & Slow Smoked Fusion Grill, have successfully brought Southern style BBQ fused with Canadian and other International influences to the people of Sault Ste. Marie. And they can proudly lay claim to being the Sault's Best for Smoked BBQ.
I had a chance to connect recently with the owners and when I asked what they are most proud of, one thing that definitely ranked pretty high was the fact that they were featured on the popular series You Gotta Eat Here which certainly helped to raise their profile in the local culinary scene. You can see their appearance on the show from their website if you missed it! They still get many people from out of town who stop in because of seeing them on that show.
However, they are also proud of the fact that during the first year of Covid, they helped out their community by providing free food to those experiencing food shortages. In addition, the owners are super proud and grateful of their current staff who continue to roll with the punches during these challenging times but also give a warm shoutout to former staff who continue to support them over the last seven years.
For a first timer, the best way to describe their cuisine is that it is smoked fusion creations made in house with a bit of the North mixed in! I have often stopped in or ordered takeout myself and have never been disappointed with anything I have ordered. The best sellers are the meat platter for two followed closely by their Jambalaya and some new items like the Philly Brisket are quickly on their way to becoming fan favourites.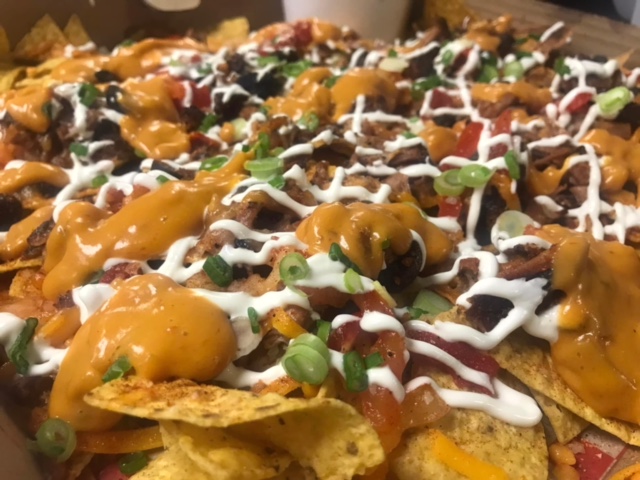 One sandwich that I recently tried and LOVED is the Cubano which is an item that used to be on the menu making a return, lucky for us! Some other International flavours have made it to the menu because of fabulous kitchen team additions Jose Bermudez and Maria Andrade from Colombia. They have brought authentic empanadas to the menu which are fantastic and the owners are more than happy to encourage and embrace their flare and culture and incorporate it at Low & Slow. In fact, we are told more to come from them!
Upon looking at the menu, I was curious about the app canoe which I now learned is a 14" wood dish with deep fried cauliflower, KD bites, onion rings, tater tots with a house made sweet onion dip perfect for sharing! If you haven't been to Low & Slow or ordered from them, here are some of their delicious menu items: chicken and pork empanadas, nachos con queso, onion rings, Memphis wontons, Texas twinkies, taquitos, the app canoe, pulled pork benny, cheese mac, pulled pork cheese mac, jambalaya, shrimp & grits, poutine that you can add pulled pork, bacon, sausage to, pulled pork tacos, and amazing sandwiches such as the Philly beef, Cubano, pulled pork and my favourite the brisket that all come with delicious fresh cut fries.
Of course, they are also well known for meat of course and you can choose from the meat mountain, meat platter for two, brisket and pulled pork that can be ordered by ¼ pound, ½ pound or full pound and they also serve ribs and BBQ chicken legs. Side options include corn bread, collard greens, beans, slaw, and fries of course! Low and Slow has proudly made their BBQ sauces in house which in the past they have sold but with Covid, this has been paused but they hope to offer them for sale again in the spring.
They look forward to serving you in person at 648 Queen Street East but also offer takeout and delivery, just give them a call at 705-540-MEAT (6328)!
One thing that people may not be aware of is the fact that they do off-site catering as well! They have done parties, and weddings and are already booking for this summer. Many people are having outside weddings lately and want a family style dinner which they are more than happy to make happen. This past summer they had a lot of fun catering events at some beautiful locations in our region!
Contact them at 705-540-6328 if you have an event you would like catered.  Low & Slow, located at 648 Queen Street East is open for dine-in, take-out or delivery from Tuesday toSaturday from 4:00 – 8:00 p.m.