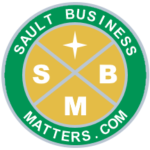 By
Sault Business Matters Staff
March 30, 2022
Tweet
An Easter Bake Sale will be held at Central United Church on Wednesday, April 6 from 10 a.m. to 2 p.m. Central United Church is located on Spring Street, in the Sault's downtown.
An assortment of baked goodies including cinnamon buns, cinnamon bread, hot cross buns, date squares, butter tarts and much more are on sale.
Remember to stop upstairs to visit the Central United bake table before or after visiting the clothing and household sale going on in the lower auditorium.