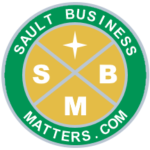 By
Sault Business Matters Staff
May 30, 2022
Tweet
The memorial hall at Westminster Presbyterian Church in the Sault's downtown area features a bargain box thrift shop.
It is open every Wednesday from 10 a.m. to 1 p.m. Enter via the Brock Street double oak doors. Find cleaned, ironed clothing, books, household items and toys.
Donations are always welcome from Tuesday to Friday, 9 a.m. to noon. Or, call 705 949-7142 for items to be pick up.