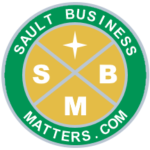 By
Sault Business Matters Staff
June 22, 2022
Tweet
Algoma University's summer camps are back for another summer season. They are slated to be held at the school's George Leach Centre.
The week-long camps run from Monday to Friday, 9 a.m. to 4 p.m. (except stat holidays) for $25 per week. Arrangements for early drop-off starting at 8 a.m. and pick-up extended to 5 p.m. can be made with GLC staff. 
Multi-sport camps will run from July 4-8 and July 25 to August 26 and and are open to ages 6 to 12 years. 
Basketball Basic camp for beginners runs from July 11-15 for grades 4 to 8 and an Elite Basketball camp for grades 9-12 runs from July 18-22 from 9 a.m. to 4 p.m.
The All-Girls Basketball Skill Camp runs on half days from August 22-26. Grades 4 to 8 are in session from 9 a.m. to noon and grades 912 run from 1-4 p.m.
All registrations can be processed at the GLC reception desk.