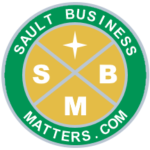 By
Sault Business Matters Staff
August 10, 2022
Tweet
Fringe North 2022 is on its way to the Sault. From August 18 to 21, diverse artists from across disciplines will come together to present their works in fun, exciting, and unexpected ways. Content is uncensored, creativity is running high, and festival coordinators say they are sure there is something for everyone.
Following is an edited excerpt from a press release sent out by the folks from Fringe North.
This year's festival is a unique hybrid experience, offering artistic performances and workshops in both virtual and in-person spaces. Virtual shows will be available online, and tickets for the digital side of the festival are on sale now. For those planning to attend in person, tickets for live shows will be available on the day of the show at the official Fringe North venue: the Sault Ste. Marie Museum. Box office will be open at 1:30 p.m. on Friday and Saturday and noon on Sunday and cash is preferred.
All tickets are $12 or less, with many pay-what-you-can options available. 100 per cent of box office proceeds go directly back to participating artists.
"I've had the absolute pleasure of working with more than 25 incredible artists this Fringe North season, and become very aware of what it is that makes this festival so special," relayed Artist Relations Coordinator Garrett M. Ryan. "We have rappers, animated films, and drag performers, we have traditional stage plays, storytellers, comedians, and poets, and we even have a musical bingo-style event. And all of this barely scratches the surface of the diverse array of talent being showcased at Fringe North, both digitally and in person."
After years of uncertainty, festival coordinators are eager to return to in-person shows, and look forward to transforming the Museum into Fringe headquarters. There will be two distinct performance spaces, a licensed patio with refreshments provided by Broers Jansen, and vendors such as Trailblazing Beads, Yin's Legacies, the Attic Boutique, MAWI and AAMHA.
"Only a truly special festival like Fringe North could house such a disparate group of amazing performers under one banner. It has been my privilege to aid these artists in showcasing their work and I am unbelievably excited for the magic to unfold for the general public between August 18th and 21," added Ryan.
So consider this your official invitation, and plan to attend the Fringe North Festival 2022!
For full details, including the program, schedule, artist line up, and to purchase digital tickets, visit www.saultfringe.com. And make sure to like and follow @fringesault so you don't miss any updates.