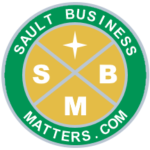 By
Sault Business Matters Staff
September 7, 2022
Tweet
Fit Bodies.Fit Minds is introducing a new small group called 'Fiercely Female.' It is designed in separate groups for under 12 and over 12 females.
Fiercely Female will be running as a small group for eight weeks on Mondays — under 1 2 at 4:30 p.m. and 12 and over at 7:30 p.m at FBFM, which is located on Queen Street in the Sault's downtown. The program intends to builds physical, emotional and mental strength with an emphasis on confidence. It will inspire our youth to truly be the best version of themselves … and embrace who they are.
.Each week will have a different topic, taught by instructors that specialize in each one.
Self Defense
Mental Strength & Inspiration
Boxing
Nutrition
Strength & Conditioning
Yoga/Meditation
Body Image/Self Defense
Pilates & Core Training
.You will also receive their amazing new manual that is filled with nutritional guidance, fitness guidance and inspirational teachings to help you along the way.
For any additional information, give the folks at FBFM a call at 705-254-5433 or send them an email at contact@fitbodiesfitminds.com