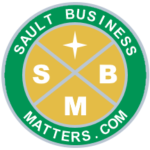 By
Sault Business Matters Staff
November 14, 2022
Tweet
There are a plethora of events, performances and shopping specials on the slate for this Thursday from 4-10 p.m. when 'Moonlight Magic' comes to the Sault's downtown. A few of them are listed below.
SHOPPING SALES
• 40 Below Freeze Dried Snacks — two small bags for $5 or two large bags for $12.
• Homespun Treasures — storewide no tax.
• Mane Street Cafe — selling local products and special promotional gift certificates along with drink specials.
• Queenstown IDA — sales, prizes, hot cider and more.
• Stephanie's Joy — 50 per cent off shoes, clothes, and accessories.
• Tamar's Trends — pre Book and pay for your Christmas center pieces and receive 20% off or 20% more value added to your arrangement.

GRAND THEATRE
Grand Theatre will be hosting a Christmas Market featuring several vendors and popcorn — and the bar will be open.
HOT CHOCOLATE

Locations offering hot chocolate include Elliott's Ice Cream, Mane St. Cafe, Sault Ste. Marie Museum, Stephanie's Joy and Q Cafe.

SAULT MUSEUM

The Sault Ste. Marie Museum will be hosting a craft station, open galleries (entry by donation), and gift shop open during the evening. For more information contact: 705-759-7278 / info@saultmuseum.ca
CAMERA CRAFT

Friends of Camera Craft Show and Sale, a showcase of local photographers, is running until December 31, 2022! Visit Camera Craft on Moonlight Magic to attend the Meet the Artist Reception in their gallery room. For more information contact: 705-254-2131 / info@camera-craft.com 716 Queen Street East.
STUFF-A-BUS
Statement from Stuff-a-Bus: "Take part in the Stuff-A-Bus program! Sault Ste. Marie City Transit drivers, on their own time, transport donated toys, canned food and clothing to Christmas Cheer helping families in need at this time of year. Please bring your donations to Stuff-A-Bus at Moonlight Magic to the bus outside the Courthouse on Queen Street."