By
Angela Romano
November 14, 2023
Tweet
I recently had a chance to experience my first teeth whitening session with DaVinci Teeth Whitening and will definitely be back.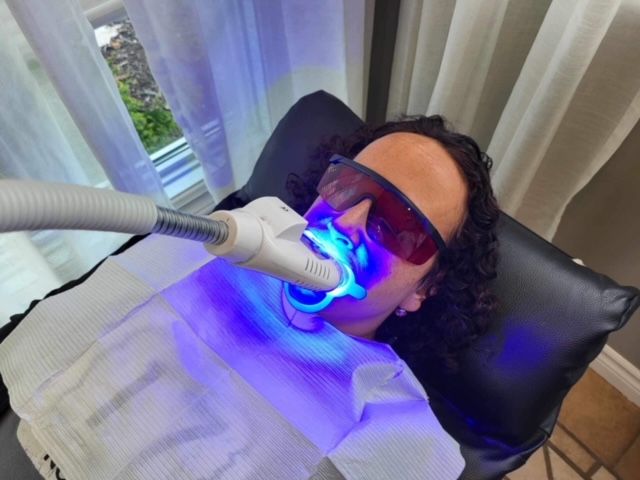 Rochelle, the friendly owner, has created a very relaxing, spa like experience in her private home based office situated in a quaint sun room. She explained everything so well prior to beginning, played my favourite style of music while I got to relax in a very comfortable massage chair for the duration of the treatment.
This is what you too can expect if you decide to treat yourself to a whiter smile. I admit I was a bit skeptical about how my results would be after the three rounds of twenty minute gel applications but I can honestly say I was very impressed with the results and noticed a definite difference in the colour of my teeth! They are several shades whiter!
I noted that my top teeth were around seven shades whiter after the treatments. I went from an eight on the top teeth to a one and from a ten to a five on the bottom teeth! It was a pain free and very comfortable experience.
Some people may have a bit of sensitivity especially if they are dehydrated or consume very cold/hot foods or drinks within two hours after the whitening session. Any sensitivity is short term and gone within 24-48 hours. Rochelle can offer solutions for those that are concerned about sensitivity.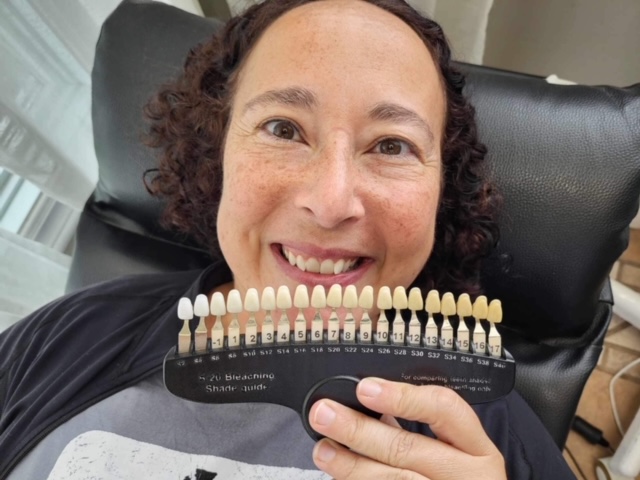 As noted in the feature story we did on this great service in Sault Ste. Marie, all of the products used are high quality, safe, and can quickly remove years of staining. Teeth shades will brighten up to 14 shades, with an average improvement of five to eight shades with each 20 minute session. Individual results will depend on your current tooth shade, treatment time, and the composition of your teeth.
Speaking from personal experience, the end result will be a whiter, healthier smile! Rochelle did explain that everyone's teeth are different and will have a natural stop point. She recommends a 60 minute session for optimal results and to remove all layers of staining.
DaVinci is safe with the whitening gel formulation being an organic plant and mineral based product with built in enamel building qualities. Scientific research has shown that the active ingredients in the DaVinci Teeth Whitening Gels are safe and effective. The whitening equipment is FDA approved and has been used in the dental and cosmetic community for decades. DaVinci Teeth Whitening does not change or damage the structure of the teeth; it just lifts and removes the stains, making your teeth whiter.
Are you ready for a brighter, whiter smile? If so, book your appointment at DaVinci Teeth Whitening. Don't forget that two people can get their teeth whitened at the same time for a great discounted rate of two for $200! What a great gift idea! To book or for more information, you can reach DaVinci Teeth Whitening via their FaceBook or Instagram pages, by phone at (705) 945-5288 or by e-mail at [email protected] .