By
Randy Russon
December 14, 2020
Tweet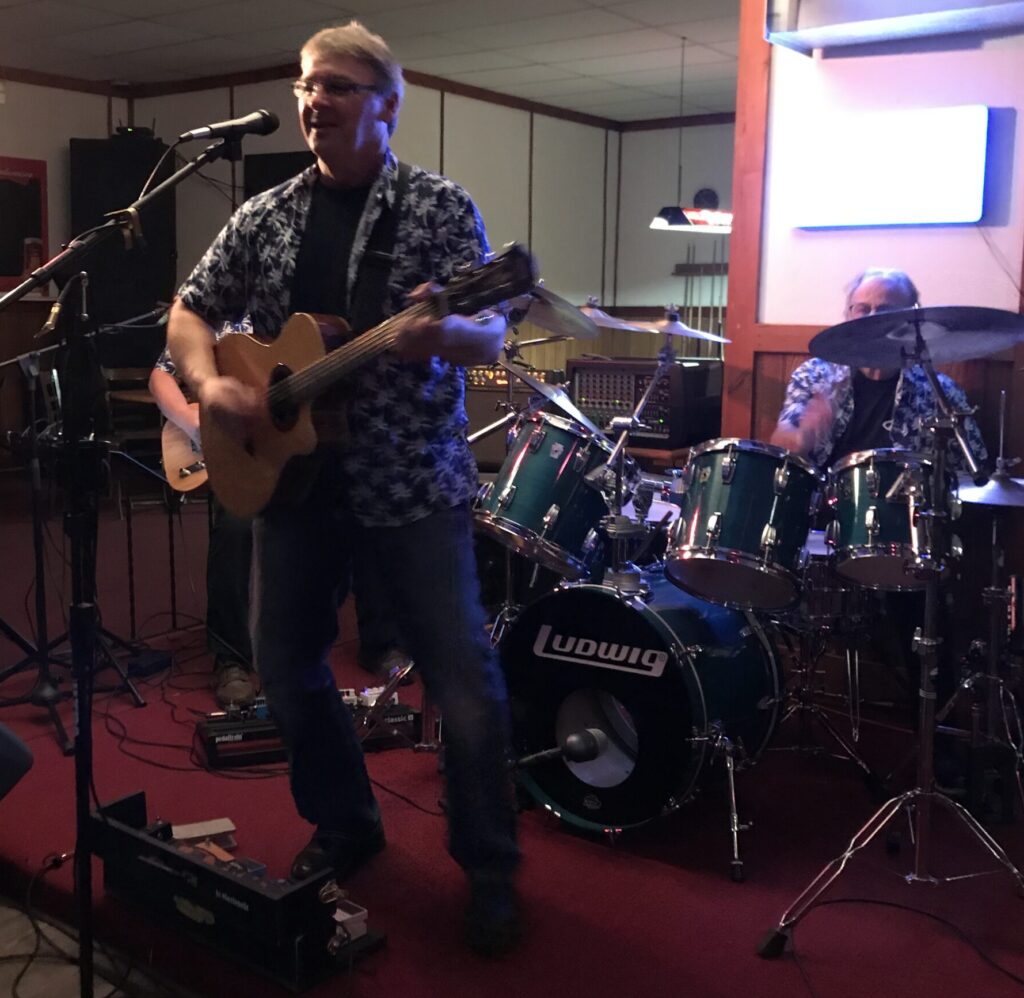 Joltin' Joe Della Savia returned to the stage in a big way on the weekend and rocked it at Reggie's Place Tavern in the Sault's downtown.
The current rendition of Angry Joe and the Growlers, featuring the always-entertaining Della Savia as lead singer, along with fellow guitarists Ron McLean and Marcel VanLandeghem and drummer Chuck Gassi, stole the show at Reggie's with an array of well-performed classic hits from the 1960s and 1970s.
Featuring artists and playing tunes from the likes of the Beatles (All My Loving), Jimmy Buffet (Margaritaville), Dr. Hook (Cover Of The Rolling Stone), the Eagles (Take It Easy), Albert Hammond (It Never Rains In Southern California), Ian Thomas (Painted Ladies), the Ventures (Walk, Don't Run), Toby Keith (I Love This Bar), Van Morrison (Brown Eyed Girl) and a bevy of other classic hits, the 58-year old Della Savia and his (slightly) older band mates created a lively Friday-Saturday weekend of entertainment at Reggie's Downtown.
With the energetic, personable Della Savia leading the way with his awesome voice, Angry Joe and the Growlers showcased several dozen songs from their vast play list.
And as Della Savia had the social distance crowd at clean, sanitized Reggie's thoroughly entertained, McLean, VanLandeghem and Gassi showed to be a perfect complement to Angry Joe as versatile, talented, in-tune musicians.
Of note, Reggie's Downtown features live entertainment with local bands every Friday and Saturday evening and also has a Sunday matinee.