By
Randy Russon
January 22, 2021
Tweet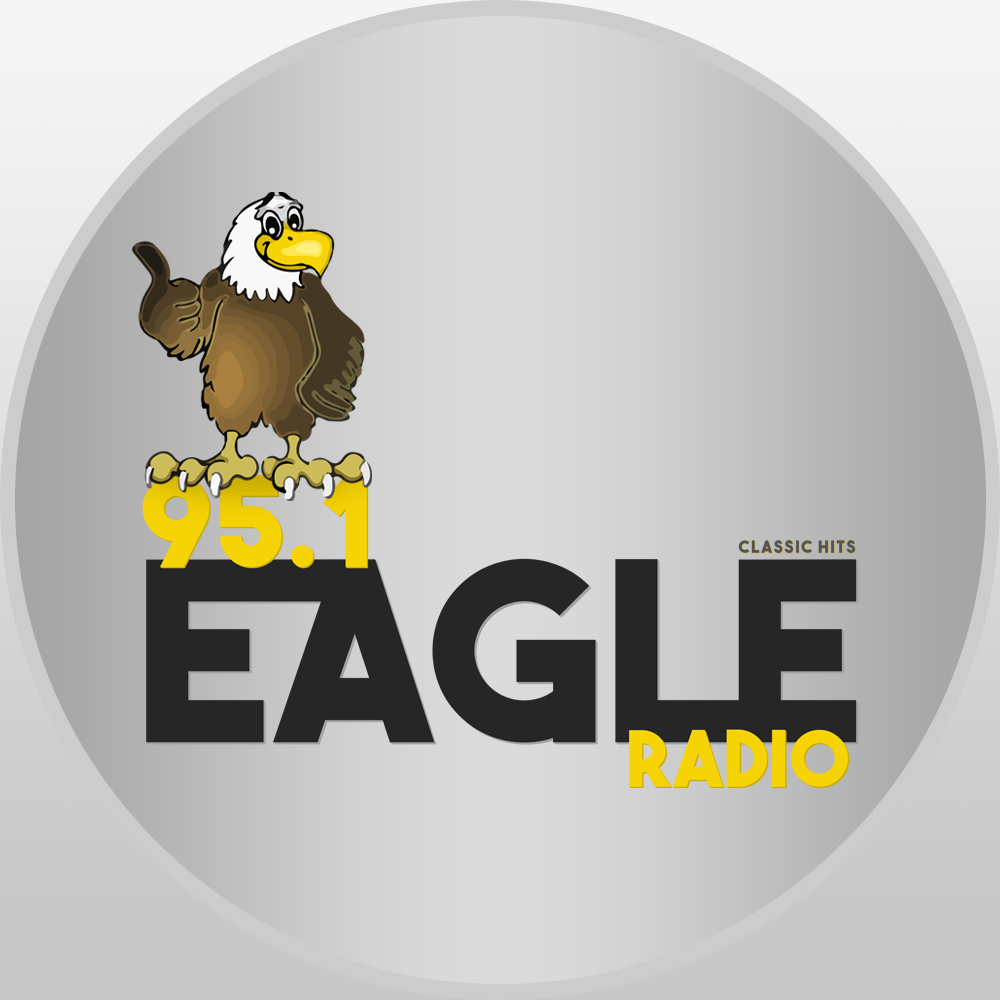 It spins the classic music hits that are endless in time.
With an impressive music library that is without peer, Sault radio station Eagle 95.1 also reaches an on-line audience with a crisp, clear sound via http://eagleradio951.com.
And the Eagle also has more — besides music — to offer with day long weather updates and a local sports presence.
To be sure, it is the music that blends with the presence of the all-local announcers of the Eagle that has made it pleasantly popular.
Broadcasting out of studios in the Michigan Soo as it adds a location in downtown Sault Ste. Marie, Ontario, Eagle Radio is totally owned and operated by long-time local broadcaster Tim Ellis and his wife, Lindsay Ellis.
Tim and Lindsay took over ownership of Eagle Radio a few years ago and have affirmed and confirmed a hold of their own on the local market.
And it is also the aforementioned on-line presence of http://www.eagleradio951.com that is giving the Eagle a gradual, progressive following here and there.
One such follower and listener of regularity is Janet Stephenson.
Janet, who resides with her husband in the Eastern Ontario hamlet of Coe Hill which is, um, somewhere around Peterborough, is a former Sault Ste. Marie resident, having attended legendary local high Sir James Dunn in the early 1970s.
And Janet, who was put on to Eagle Radio by an old Sault Ste. Marie friend of hers about a year or so ago, is a daily on-line listener.
"We just love listening to Eagle Radio," Janet relayed to Sault Business Matters. "We love its amazing selection of music. The Eagle plays all of our favourite groups such as the Doobie Brothers, America and the Eagles … just to name a few.
"We also tune in and follow the Hockey North Show with Randy Russon and guests, for their comprehensive coverage … which is for all of us hockey lovers!"
Janet added that, listening to the Eagle on line, from afar, "it comes in crystal clear via their internet link. I feel like I am back in the Sault!"
As for the daily on-air lineup, the aforementioned Tim Ellis — aka Timmy E — does the morning drive show from 6-10 a.m.
Next up, in the 10 a.m. – 3 p.m. slot, is Travis Sumbera. Then it's afternoon drive host John Gilbert in the air chair from 3-7 p.m. followed by Kat Wollan from 7 p.m. to midnight.
Along with Ellis, Sumbera and Gilbert are veterans of the local airwaves. Meanwhile, of note, Wollan is a former local high school basketball standout who went on to play university hoops with the Lake Superior State Lakers.
Eagle Radio also features the only locally-based weather person in the area in staff meteorologist Jim Lehocky.
Be it local sports or weather, though, it all comes back to the music.
Just as the Doobie Brothers continue to sing through the ongoing tunes of time:
" … woah, oh listen to the music … woah, oh listen to the music … and if I'm feeling good to you and you're feeling good to me there ain't nothing we can't do or say … feeling good, feeling fine … oh, baby, let the music play … "