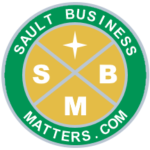 By
Sault Business Matters Staff
January 18, 2021
Tweet
A popular restaurant is opening for takeout with an updated menu.
Kristi Turner, manager and co-owner of Gliss, which is located on Spring St. in the Sault's downtown, tells Sault Business Matters that the eatery will be available for take out and delivery on Friday and Saturday from 4-8 p.m. while the province is under lock down.
Kristi's husband, chef and co-owner Derek Turner, has put together the menu at Gliss, which is featured below.