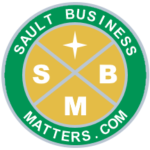 By
Sault Business Matters Staff
June 30, 2021
Tweet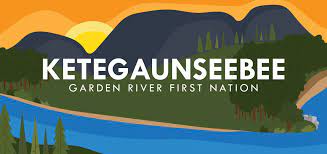 Sault Business Matters has received a statement from the Anishinabek Nation that asks all Canadians to stand in solidarity with First Nations communities on Canada Day this year. A full statement from Garden River First Nation reads as follows.
On July 1, 2021, Canadians will celebrate 154 years of Confederation in the creation of Canada. For Anishinaabe people (Indigenous) we will join our brothers and sisters across Turtle Island as a day of mourning and tribute to the thousands of our children who never returned home from residential schools and those who suffered in day schools.
Residential schools were a genocide policy designed to kill the Indian in the child by the Canadian government and forced upon thousands of Indigenous individuals in partnership with both the Catholic and Anglican churches.
We ask that on July 1 we wear orange because Every Child Matters. In addition to the shirts, we encourage our people and our allies to stand with us on this day to honor the children who perished at the hands of those who pledged to care for us. This national day of tragedy is a strong signal that transformative change is required across the nation. We will no longer accept hallow words of progress from government as their message is designed to pretend government is serious about taking concrete action.
"On this day we will ask our traditional leaders and healers to re-ignite the fires of hope. Moving forward we seek to promote the truth by advancing our ways of bringing education and awareness of the cultural genocide that was a result of residential schools. We encourage all Canadians to take time to educate themselves about this atrocity as we as a Nation begin the path towards healing," stated Chief Andy Rickard.
The thousands of unmarked graves that have been discovered leads our Nations to contemplate what exists within the Robinson-Huron Treaty territory Shingwauk Indian Residential School, the Wawanosh Girls School and the Spanish Indian Residential School all have unmarked graves.
Garden River First Nation expects to take the lead in any and all radar ground searches and investigations and will pull together an expert team consisting of our people and survivors.
Further to this we will be approaching the boards of education to take immediate steps to change the current curriculum surrounding Indigenous history. We will also seek full immersion opportunities in the Ojibway language, hiring more of our educators as well as the creation of a special panel comprised of Indigenous experts.
The high level of stress, anger, pain, and frustration by our people is reaching a boiling point and immediate action is required. We all have a responsibility and obligation to create a better life for our children and to honor those who never made it home.
We call on both the local Catholic and Anglican Diocese to be accountable and to invest into a dark legacy where they tried to destroy and eradicate us as a people. We also expect both levels of the Canadian government to fulfill their fiduciary obligations.