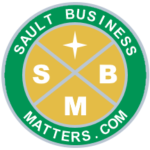 By
Sault Business Matters Staff
November 1, 2021
Tweet
The Machine Shop has confirmed that it will be the host site for "Illuminate the Season with ARCH" on Thursday, November 18 through Sunday, November 21. The in-person celebration will bring together local businesses showcasing their talent, and dedication to not only the holiday season but support towards a local charity.
Following is a press release that was sent out by the Machine Shop in tandem with ARCH.
Illuminate the Season with ARCH is a family-friendly event bringing together all ages, and will have something for everyone to enjoy.
The event will include festive décor with an opportunity to bid on and win trees, wreaths, and planters. Those who attend the event will also have a chance to bid on some amazing silent auction items graciously donated by local businesses.
The event will also include a Santa's workshop, and the morning of the final day, kids will have the chance to skate with Santa Under The Roof while enjoying a cup of delicious hot chocolate and a treat. The entire weekend will follow ALL guidelines set in place by Algoma Public Health and will require anyone entering the building to wear a mask at all times.
We would greatly appreciate your support for this event. Here is how you can help:
•Sponsor The Event
•Sponsor A Tree
•Donate An Item For The Silent Auction
•Attend The Event
•Spread The Word About ARCH Hospice
ARCH Hospice provides quality, compassionate care through end-of-life to Algoma District families at no cost. The emotional, spiritual, and physical comfort of our residents and their loved ones is our highest priority. We offer a home-away-from-home during one of life's most important moments: the end-of-life journey. ARCH Hospice is only partially government-funded, requiring more than $850,000 annually in community support as well as the generosity of over 140 volunteers to provide our services to the community. By donating to ARCH, you are contributing to the comfort of the entire community.
If you wish to learn more, or if the APH guidelines change, please visit www.archhospice.ca/illuminate, or email illuminate@machineshopinc.ca.