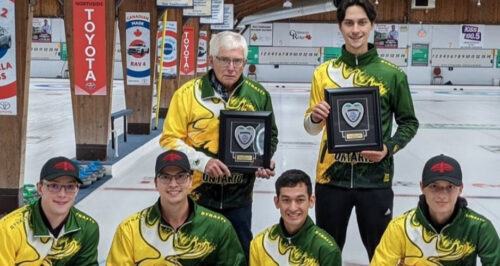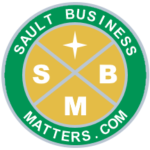 By
Sault Business Matters Staff
November 12, 2021
Tweet
Soo Curling Club recently played host to the Northern Ontario Curling Association men's and women's provincial championships.
And it was the varsity men's team from Algoma University that rocked its way to the provincial title and thus earned a berth at the Everest Canadian Curling Club national championship event that is slated to take place in Ottawa from November 28 to December 4.
The AU men took the measure of Team Daoust of Sudbury in a three game sweep, winning by scores of 9-6, 7-6 and 5-1.
Meanwhile, the AU women were upended in the provincial finals held here, losing to Team Larocque of the Fort William Curling Club of Thunder Bay.
Photo: Tom Coulterman (coach), Ethan Bowman, Hunter Schumacher, Kevin Morin, Kevin Macmichael, Josh Hales of the AU men's curling team.