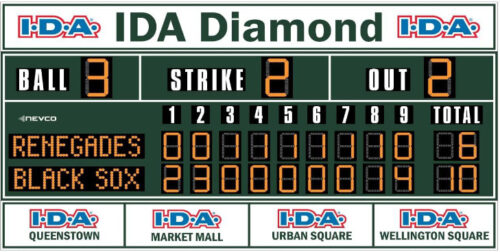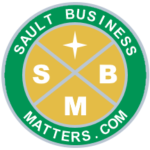 By
Sault Business Matters Staff
April 16, 2022
Tweet
Locally owned and operated I.D.A. Pharmacy/Drug Mart has teamed up with the Soo Minor Baseball Association. That is, I.D.A. has confirmed a community minded venture with SMBA and its Sinclair Yards Baseball Complex home field diamond.
I.D.A. has committed $36,000 — which works out to $2,400 a year for the next 15 years — to place a new scoreboard on the main diamond at Sinclair Yards. The scoreboard will feature two back-lit panels, with the top one featuring the I.D.A Park name and logo and the bottom back-lit panel featuring the four I.D.A. store locations in Sault Ste. Marie.
The main diamond, which will now be known as I.D.A. Park, will be the host site for under 15 and under 18 Soo Black Sox games and tournaments as well as being the home for bantam and senior men's house league level baseball contests.
Also, beginning in the fall of this year, I.D.A. Park will be the official home of the Sault College Cougars of the Ontario Colleges Athletic Association Men's Baseball League.
Soo Minor Baseball released the following statement relative to its partnership with I.D.A. Pharmacy/Drug Mart.

"We are thrilled to partner with I.D.A. and their owners to give a much needed facelift to the main diamond and cannot wait to showcase the scoreboard in the early part of our 2022 baseball season. This is a tremendous opportunity to help bring more attention to our House League, Rep Program and the newly created Sault College baseball program."
Locally owned and operated for over 65 years, IDA Drug Mart, now has four pharmacies located in Sault Ste. Marie — Queenstown, Market Mall, Wellington Square and the new Urban Square on Trunk Road, beside Pino's grocery store.
The scoreboard is tentatively scheduled to be installed at the Sinclair Yards complex in late June of this year.
Batter up! Play ball!