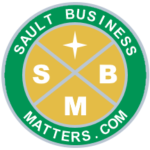 By
Sault Business Matters Staff
July 3, 2022
Tweet
Sault Ste. Marie member of provincial parliament Ross Romano has a new position with the Ontario government. Romano, who has been Sault MPP since 2017 and also served as a cabinet minister for the Progressive Conservative majority government, has been assigned a different role by Premier Doug Ford.
The 42-year old Romano, who is a lawyer by trade, is now the chief government whip for the 83 member provincial caucus of PC members, Sault Business Matters has confirmed.
The chief government whip is responsible for a number of duties in the Ontario legislature, including the assigning and scheduling of committees as well as being responsible for disciplinary measures of members, the assignment of seats in Queen's Park and assisting members in moving individual pieces of legislation.