By
Angela Romano
March 15, 2021
Tweet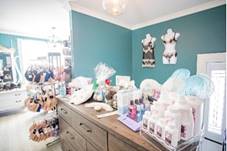 It is no secret that 2020 was a challenging year for small businesses and that 2021 has also been off to a rocky start.
But the resiliency of a small business owner such as Jodie McNabb of Yes! It Fits is nothing short of inspiring.
Being able to adapt and make the best of situations has been a big part of why Jodie continues to be successful in a business category that by all intents and purposes would not be expected to do so well in this COVID-19 environment — but succeed she has!
She is incredibly grateful to the community for the support received but she and other small business owners still need people to shop small and to shop local.
Jodie and other staff members are thrilled to be able to offer the personalized service they are known for and are loving being able to provide in person shopping experiences once again. Since we last caught up with Jodie, there have been some great new additions to her cozy little shop on Second Line East that Sault Business Matters is happy to share with you.
New spring sleepwear and lounge wear including incredibly soft bamboo sets and cozy slippers have arrived and continue to arrive. The swim room is fully stocked for upcoming summer swim season and Jodie is thrilled with this season's styles and colours. Miss Versa dresses which are so comfortable and flattering and Miss Versa masks are arriving soon. Summer bamboo tanks and dresses from EMK are ordered and set to arrive just in time for warmer weather.
For those of you who have been putting off getting new bras or perhaps are in need of a new size, you can book bra fittings by appointment but the store is open for browsing!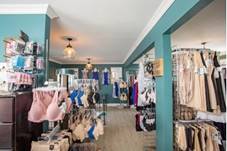 Please follow Yes! It Fits on Facebook and Instagram since new items continue to arrive daily and will be updated there! Also, Yes! It Fits has revamped its website so you can now browse, shop and even book an appointment right from the site. Check out the site at www.yesitfits.ca.
Meanwhile, Sault Business Matters wishes to congratulate owner Jodie McNabb of Yes! It Fits for the recent recognition she received from the Zonta Club of Sault Ste. Marie for promoting body positivity and confidence and in their words, Jodie has "helped countless women develop a better sense of self-esteem." That is something to be very proud of and we thank Jodie for her ongoing commitment to making women feel comfortable in their skin!
Yes! It Fits is open Tuesday to Friday from 11 a.m. to 5 p.m. and Saturday from 11 to 3. For questions, give them a call at 705-251-0583.