By
Angela Romano
June 16, 2021
Tweet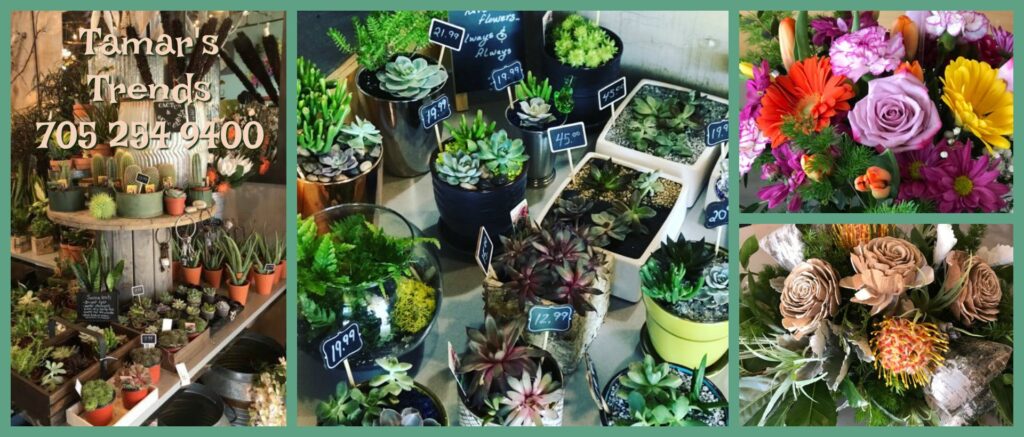 For businesses like Tamar's Trends who rely a lot on things like weddings, large social events and gatherings, it is an understatement to say that COVID-19 has significantly affected the bottom line of the downtown flower shop.
It has not been easy to stay afloat but it is a credit to Tamar that despite the challenges presented, she still manages to stay positive and is still providing the stellar service that she is known for. She is always thinking of ways to make the best of the situation. Having to adapt and get creative is what Tamar excels at.
She tells Sault Business Matters that her customers have been amazing and she is very grateful for the support this last while during the pandemic but also hopes that after the border re-opens and Covid restrictions end that people don't forget about local small businesses like hers.
It has been a devastating time so shopping small is more important then ever and will need to continue to recoup the losses businesses have dealt with over the last year.
One thing that Tamar would love to remind our readers about is their super innovative flower subscription service. She will work with any budget and you can have fresh flowers delivered to a loved one all year round. This is really great for those who have loved ones in a nursing home or if you want to surprise friends and family all year round. You decide on the amount you would like to spend and Tamar and team will ensure that flowers are delivered once every month with only a $5 delivery charge each time. First delivery will be in a vase and the subsequent deliveries can be flowers to fill the vase. They can also coordinate deliveries for special occasions so you never have to worry about forgetting one!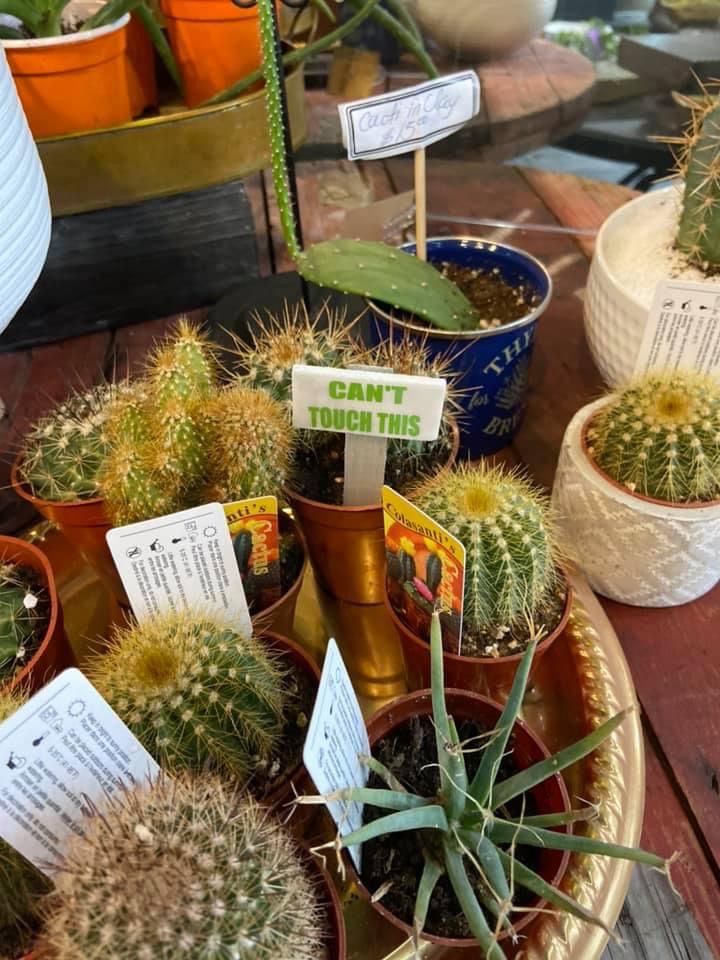 In a time where people's spirits have been low with everything that has been going on, what better way to show someone you care by lifting their spirits with beautiful flowers. Also, a reminder that Tamar's Trends is also a great supporter of other local businesses so she can also include items from Sweet Greetings, Yummy Soy Scents, and Hogan's Homestead to name a few when putting together your floral arrangement.
She, like many businesses is very happy to be able to welcome customers in person once again. Her hours of operation are Tuesday to Friday from 10:00 a.m. to 4 p.m. and Saturday 10 a.m. to 2 p.m. — and store capacity at this time is four people.
If you are looking for hanging plants, wreaths, exotic plants, flowers of any kind, Tamar can likely help you out! Please read our original feature story on Tamar's Trends to get the full picture of what this amazing business offers!
New at Tamar's are the most adorable plant messages which can be included in any plant gifts with messages such as "I Bloom For You" and "You Grow Girl." Tamar would love to help all the graduates feel special since Covid has also put a damper on the education system as we know it, so she has put together the most beautiful graduation corsages and boutonnieres that can be customized to match gowns and formal wear. Order yours today by calling 705-575-9400.
In addition, stay tuned to her social media for a Father's Day special which will be announced very soon! Tamar's Trends is located in downtown Sault Ste. Marie at 740 Queen Street East and can be reached at 705-254-9400 or 705-575-9400.