By
Angela Romano
October 1, 2021
Tweet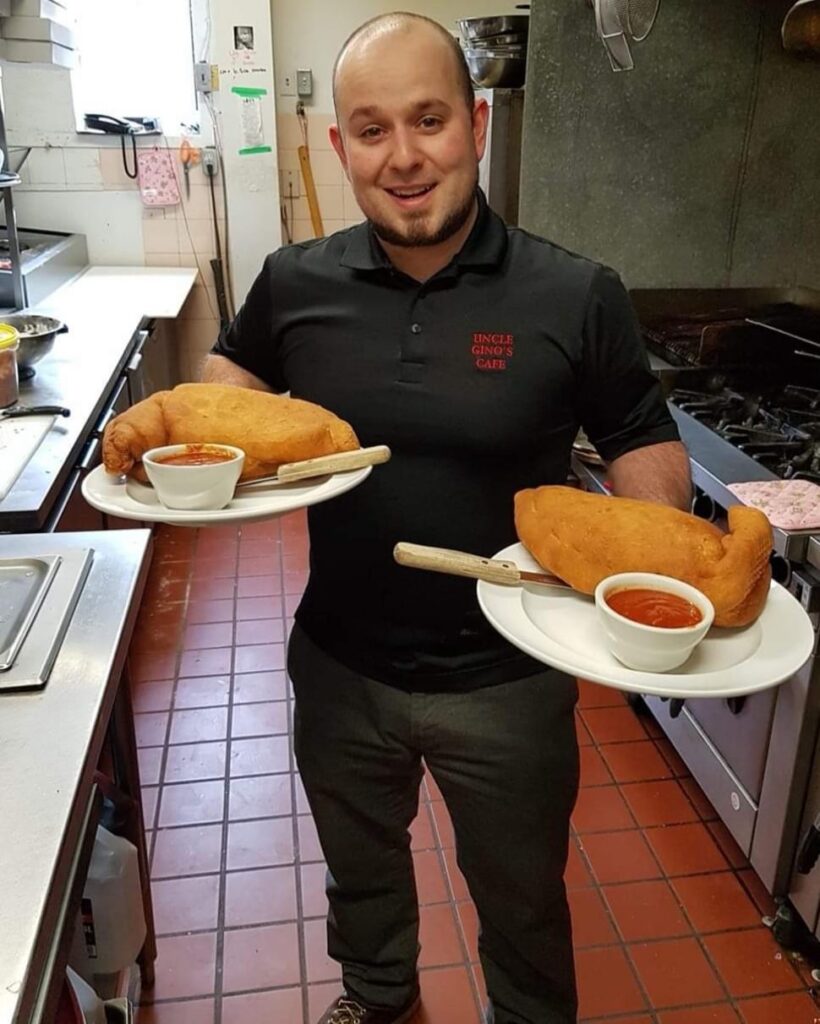 Since 1985, Uncle Gino's Café on Second Line West has been serving up some great Italian food and fan favourites like their famous and monster size delicious panzarotti.  
It opened in 1985 with Maria and Gino Calvano as the hands on and hard working owners.
I had a chance to catch up with Katie Hagerman, the grand daughter of original owners Maria and the late Gino Calvano and daughter of Laila Boston, who took over the restaurant's operation from her parents in 2010.
Katie, a culinary school graduate, helped to modernize the menu in recent years while still paying homage to the classics they are known for. She does a lot of the work in the kitchen and her brother Nick does a lot of the front of house work.
Keeping it in the family has been important to them and part of its successful formula even though as Katie admitted there was a period when they needed a break and leased it out which led to a bit of a dip in the service and quality that people had come to love. But with the family pitching in, they decided to run the show themselves once again and have worked hard to return the operation to the same great level that Uncle Gino fans expect.
Speaking from personal experience, I shared with Katie how my sister and I have had a connection to Uncle Gino's for many, many years with a Super Bowl tradition we have maintained. Every Super Bowl Sunday, we order panzarottis from them to enjoy during the game even though we really could care less about football. It is the panzarottis we look forward to every Super Bowl!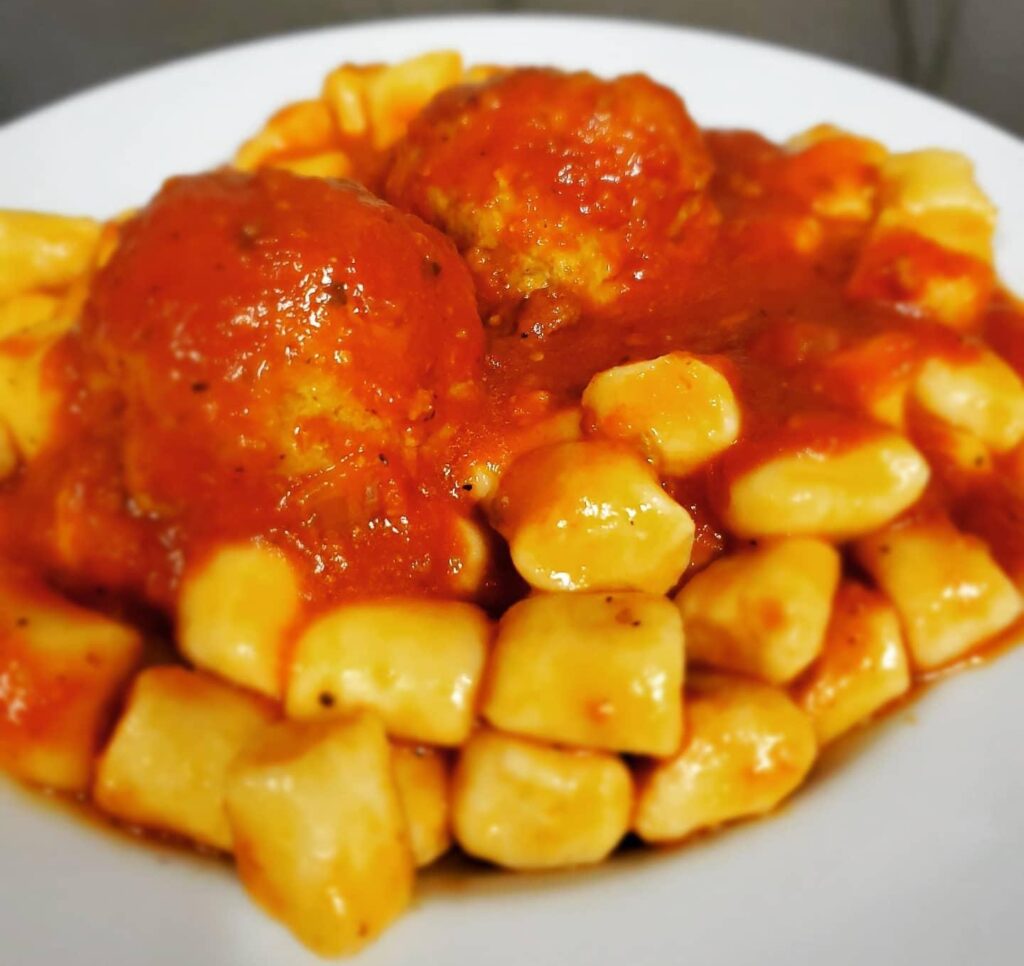 Being a bit of a panzarotti connoisseur since my Mom, a great cook in her own right, used to work at the International Restaurant making panzarottis which were pretty amazing and she often took some home. So, after eating so many great ones, I can vouch for the fact that Uncle Gino's has one of, if not the best, in town!
In addition to the their popular panzarotti and pizza, Katie mentions that 95 per cent of the pasta that Uncle Gino's serves is all handmade with even her grandmother at a spry 81 years of age still coming in to help with the sauce and gnocchi making. The only pastas not made by them are the penne and spaghetti.
When asked about her family's heritage and whether they use family recipes, it was a definite yes! It was interesting to learn that her grandparents came from the same region as my parents, Aiello, Calabria — so it's no wonder so many of their menu items sound so familiar to me. They make three kinds of ravioli, manicotti and sauce options are plentiful with choices like marinara, Alfredo, creamy pesto and arrabiatta all being available and made by them.
Popular menu items include their lasagna, ravioli, chicken mushroom gnocchi, their pazza pasta, a mouth-watering fettuccini topped with sautéed mushrooms, onions & sausage, an Uncle Gino's Favorite, and of course, their chicken or veal cutlets. For all you fellow Calabrese folk, they even have traditional pasta fagioli and cappelletti soup on the menu.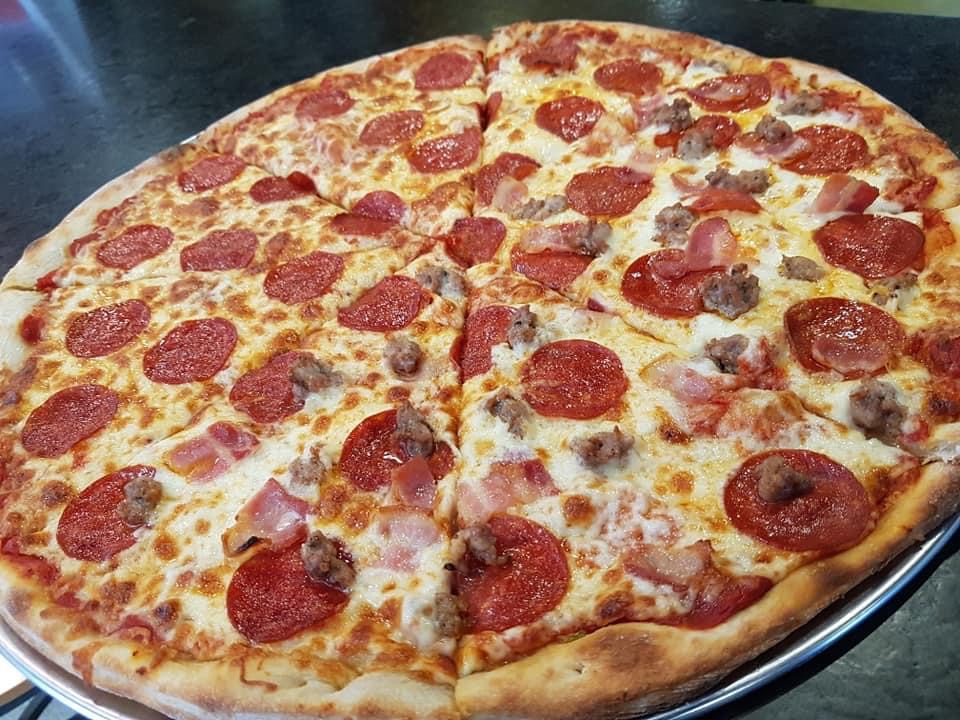 They also carry an interesting selection of burgers and Katie is quick to point out that they try to support other local family owned businesses and source their burgers from City Meat Market. People also love their pizza and panzarotti of course and their pizza and wing combos are big sellers.
Who loves a good breakfast or better yet a breakfast made by someone else? Uncle Gino's has always been a great place to go for a nice hearty breakfast. Breakfast is available from 10 a.m. -2 p.m. on their operating days.
Katie, an amazing baker who even had a popular cake business for a while, also does much of the baking. They have the very popular Italian peaches that are highly sought after and amazing cheesecake (New York and Crème Brulee) as well which can be ordered for special occasions or simply for dessert with your order! Katie mentioned they often have orders of 500 peaches for weddings so it certainly keeps them on their toes!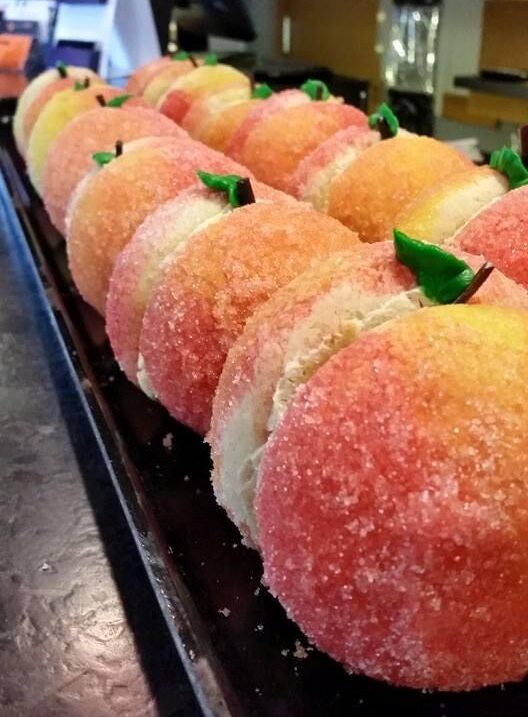 They have a very user friendly online ordering system on their website and you can also make reservations from there as well. They are on Skip the Dishes and Uber Eats as well to make it as convenient as possible for people but they certainly do appreciate when people order directly from their site for obvious reasons. It is no surprise that the COVID-19 epidemic has been challenging for them and the restaurant industry in general but Uncle Gino's appreciates the support they have received and those delivery services did help them big time during lock downs especially. Katie mentioned how heartwarming it has been to see community rally around local businesses and mentions how many employers bought gift certificates often 35-40 at a time to show their appreciation for staff during these challenging times but also as a way to support restaurants like theirs.
Dine in service has been a bit slow to rebound with Covid and is also limited by using only every second table right now but takeout service makes up for it. Finding reliable staff has been challenging but Uncle Gino's is happy to have a small core of hard working staff in addition to Katie and Nick manning the business.
If you haven't been to Uncle Gino's lately, what are you waiting for? They would love to see you and of course, if you prefer, you can also order takeout or delivery. They are open Tuesday to Sunday from 10 a.m. to 10 p.m. and are located at 56 Second Line West and can be reached by calling 705-949-8506 or order online at their website: www.uncleginoscafe.com .