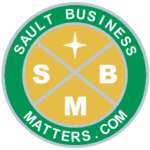 By
Sault Business Matters Staff
March 11, 2021
Tweet
Branch 25 Legion, which is located on Great Northern Road in the Sault, has much to offer the public and its members. See below for several examples.
• Pasta lunches, takeout, are held every Thursday from 11:30 a.m. to 2 p.m. It is necessary to call 705-256-2941 and leave a message with the number required and time of pick-up.
Meanwhile, eat in is available downstairs — $5 for pasta, two meatballs, bread and cheese. Add a salad $1, extra meatball $1, or have a meatball sandwich for $4.

• The pancake breakfast is held the last Sunday of each month excluding June, July, August and December – cost is $10 per person or $5 for kids over five years of age. Call to reserve seating for 9:30 or 10:30 a.m. Phone no. is 705-945-8721.
If you get the Legion's answering machine, leave a message with your name, phone number and seating preference and some one will make contact to confirm availability.

• The Legion bar opens at 3 p.m. daily with COVID-19 rules in place, as in wear a mask, sign in, sanitize, etc.