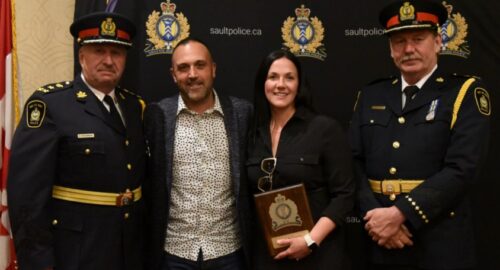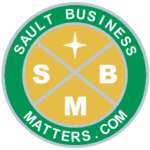 By
Sault Business Matters Staff
May 26, 2022
Tweet
Sault Ste. Marie Police Service recently recognized multiple citizens, organizations and schools for their contributions towards public safety and compassion in the local community.
City Police Chief Stevenson and Deputy Chief MacLachlan presented the commendations that included one to Mike and Sue Flammia, who locally own and operate the three Little Caesars locations in the Sault.
The Flammia husband-wife tandem (pictured above with Stevenson and MacLachlan) of Little Caesars in the Sault were recognized for their compassion and generosity by providing pizzas to the community centres in need of food.