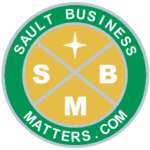 By
Sault Business Matters Staff
June 17, 2022
Tweet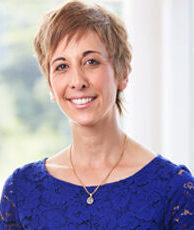 It has proven to be a winning combination. Thus, Algoma University's Board of Governors has unanimously approved the reappointment of President and Vice-Chancellor Asima Vezina for a second five-year term.
Following are the contents of a press release that was issued by Algoma University relative to the reappointment of Vezina.
Her leadership during her first Presidential term has focused on working collaboratively to expand programming and infrastructure, to strengthen Algoma U's academic and research activities, to increase recognition of the University and its partners as a national postsecondary leader in responding to the TRC's Calls to Action, and to ensure sustainability through record student enrolment and a much-improved financial position. Through these accomplishments, the positive impact of Vezina's leadership has been well recognized.
"President Vezina's strategic and transformational leadership during her inaugural term and her relentless focus on student experience has positioned the university well for long-term sustainability and success. The continuity provided through this reappointment helps to build on the momentum currently underway on a number of important initiatives, including the establishment of a new Strategic Plan that will guide the next stage of development for the University," shared Shelley Schell, Chair of the Board of Governors.
Vezina, who was appointed as the fourth president of Algoma University in October 2017, helped lead the university through a period of significant change and transformation, focused on strengthening community relationships and expanding Algoma's social and economic impact within the communities served. Moving into her second term, in addition to leading the University towards a new Strategic Plan, Vezina will ensure the successful introduction of Graduate programming and the creation of a 'new' Professional and Continuing Education division, both linked closely to community needs and partnership. She will focus on supporting the implementation of a new academic structure and the continued program and enrolment expansion underway on all three campuses. This will be done through a concentrated focus on a number of strategic initiatives while maintaining a student-centred approach, a focus on I-EDI and the University's Special Mission.
President Vezina, whose second term will officially commence on October 1, 2022, shared, "It is a true honour to serve as the President and Vice-Chancellor of Algoma University, a place that has come so far and has such important work to do within community, within this country and globally. I am excited to continue this journey with you and want to take this opportunity to acknowledge the Board, the Senate, the employees of Algoma, our special partners and the communities we serve for their ongoing support. Algoma is heading into a new chapter within a unique and rich story and it is an honour to be the President and Vice-Chancellor during this time. I am grateful to all who have brought us to where we are today and look forward to continuing the work with our students, our employees and our communities as we make our way together toward such a bright and impactful future."
Select highlights and milestones from Vezina's inaugural term at Algoma University include:
Expansion of Academic Programming & Research Capacity
In the fall of 2021, the University's Academic Senate and the Board of Governors approved a bold new 2021-2026 Academic Plan and an academic restructure. The plan provides the framework for the continued expansion of programming over the next five years. The plan supports the introduction of Master's degrees made possible by legislative amendments to the Algoma University Act (2008) passed by the Provincial Legislature in 2021. The first of the new graduate programs are expected to be offered in Fall 2023. In addition, Algoma's faculty are becoming increasingly recognized for their cutting-edge research that creates outstanding learning opportunities for students. Vezina's commitment to expanding research capacity contributes to enhancing knowledge across the Humanities, Sciences and Social Sciences while raising the institution's profile as a whole. She has been a champion of embedding cross-cultural approaches to teaching, learning and research and is excited to see a new Faculty of Cross-cultural Studies approved by the Academic Senate this past year.
Support For Algoma University's Special Mission & Equity, Diversity and Inclusion
President Vezina has actively worked with key partners, including the Children of Shingwauk Alumni Association, Shingwauk Kinoomaage Gamig (SKG), the Shingwauk Education Trust, and leadership from regional First Nations communities to help advance the University's Special Mission to support cross-cultural learning. "Honouring our Commitment", published during Vezina's inaugural term, provides a framework to address a number of Calls to Action identified by the Truth and Reconciliation Commission. While the $18 million Mukwa Waakaa'igan project, generously supported through $13M in Federal and Provincial funding, is a focal point of Algoma's current efforts, a range of other activities tied to decolonization, Indigenization and equity, diversity and inclusion will also move forward.
Brampton Campus Expansion
Through ongoing partnership and collaboration with the City of Brampton and other key stakeholders, Vezina was able to secure $7.9 million in funding to support two phases of facility and program expansion at its growing campus in the heart of downtown Brampton. Building off its track record of success and continued growth projections, Algoma is currently planning for additional expansion of its campus footprint in Brampton while also considering similar development on a smaller scale in Timmins.
Successful Navigation Through the Global Pandemic
In March 2020, when faced with a myriad of challenges brought on by the global pandemic, Vezina quickly established new partnerships while introducing innovative teaching and learning technologies to allow both students and faculty to successfully pivot to new online learning environments. Algoma's efforts to address shifting local and provincial public health protocols and addressing new financial challenges faced by many students were recognized by Algoma Public Health, who named the University a Community Champion.
Creation of a 'NEW' Continuing Education Program for Community
Under Vezina's direction, the University is building a new professional and continuing education arm (PACE) which will provide a range of non-academic programming, including micro-credentials, certificates, and corporate training, to a diverse range of lifelong learners. PACE, which will serve all three campus communities and their surrounding regions, will ensure that employers and community members have a menu of programs that support life-long learning and skills development for an ever-changing work and social environment.
Enrolment Growth and Diversification
Since 2018, the university has tripled its enrolment, growing from just over 1100 full-time equivalent (FTE) students at the start of her tenure to over 3000 FTE this past academic year. Although growth has occurred at all three of the institution's campuses (Brampton, Sault Ste. Marie, and Timmins), the introduction of new programs and facilities have generated considerable interest from those wishing to study in Brampton, where enrolment has grown from under 100 FTE to over 1600 FTE in just over four years. The university's offerings attract a diverse group of students from across the globe. Under her tenure, Algoma increased its FNMI enrolment continuously and today, welcomes students from over 60 countries around the world.
Financial Strength and Sustainability
Under Vezina's leadership, the University has consistently experienced improvements in its financial position, helping ensure the institution's long-term sustainability. Earlier this spring, supported by strong enrolment growth, the Algoma University Board of Governors approved an $89.6 million operating budget for the 2022-23 fiscal year. The budget injects record investment into the faculty, staff, technology, and infrastructure required to support the continued development of world-class academic programming.
The Algoma University Board of Governors will convene on June 23rd, 2022, for their Annual General Meeting.