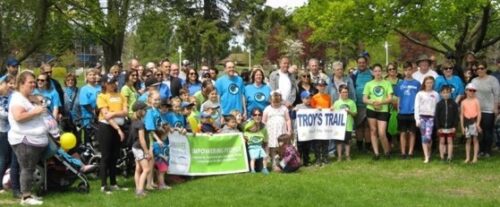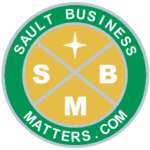 By
Sault Business Matters Staff
June 8, 2022
Tweet
Troy and Annette Chandler, local representatives on behalf of Hydrocephalus Canada, created the first Troy's Trail Spirit Walk in 2012.
It was designed to be able to help others gain a deeper understanding of those affected by hydrocephalus and spina bifida who are living with the daily challenges brought on by these serious disabling and life-long neurological conditions.
Sault Ste. Marie is one of several communities across Canada that participates in the annual Spirit Walk to create a supportive community through research, awareness, care and advocacy.
This year the Chandlers are excited to be back in person organizing the annual awareness and fundraising campaign ahead of the walk, which is slated for this Saturday.
Over the past 10 years, the local community has generously supported Troy's Trail.
To date Troy's Trail has successfully raised over $25,000 for Hydrocephalus Canada, which is a a registered charitable organization with a 49 year history responsible for delivering programs and services that empower and improve the quality of life of children, youth, and adults impacted by hydrocephalus and spina bifida to experience the best life possible.
Troy's Trail is striving to make a difference one step at a time. Together, we can continue to increase awareness of Hydrocephalus and Spina Bifida in Sault Ste. Marie.
TROY'S TRAIL DETAILS
Saturday June 11.
Registration: 11:00 a.m.
Walk Starts: 11:30 a.m.
619 Bay St. Active Living Centre (park off Foster Dr. or Clergue Park)
Friends and family can pre-register and donate anytime between now and up to the day of the event.
Drop Off for Donations: 382 North Street
E-TRANSFERS: [email protected]
Or contact: Troy & Annette Chandler 705-946-4532 or 705-989-4349
Pledge forms also available.